eLearning Apps
Top 100 Tools for Learning 2009 as at 15 November 2009 This list has been compiled from the contributions of 278 Learning Professionals worldwide, whose individual contributions you can read here
Welcome to MyRocketbook.com | MyRocketbook
Recently, I did a special guest post on Buffy Hamilton's amazing blog regarding Personal Learning Networks.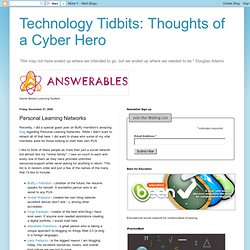 Personal Learning Networks
Home
Study Tips for Everyone | Athens Learning | College Preparedness
teaching technology to promote learning: Tools. Let's give them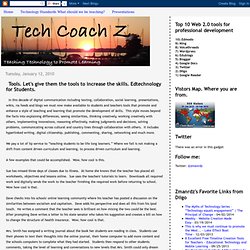 In this decade of digital communication including texting, collaboration, social learning, presentations, wikis, rss feeds and blogs we must now make available to students and teachers tools that promote and enhance a style of teaching and learning that promote the development of skills. This style moves beyond the facts into explaining differences, seeing similarities, thinking creatively, working creatively with others, implementing innovations, reasoning effectively, making judgments and decisions, solving problems, communicating across cultural and country lines through collaboration with others. It includes hyperlinked writing, digital citizenship, publishing, commenting, sharing, networking and much more.
Teaching And Learning Algebra 1 Using Web 2 [Autosaved]
Using PowerPoint in Online Courses