Danse hip hop
Unleash Your Fingers : Next Generation. Flashmob de l'horreur avec le 1000 CLUB et la SDJ.mov. As Long As You Love Me- Justin Bieber & Big Sean. SYTYCD S5 Phillip and Jeanine Hip Hop "Mad" Les Jack's Tiger. Upload My Website Subscription preferences Loading...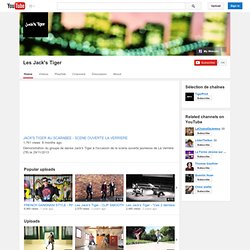 Working... Turf - SAN FRANCISO AUDITION - America's Got Talent 2012 - Season 7. Lil'T Tanner Edwards, 6 ~ America's Got Talent 2011, Houston Auditions. Sexy dance spectacle de fin. Flashmob Amsterdam - swagger jagger. You Can Dance NT1 - Alison & Morgan - Prime 2. Nathalie Lucas'Class Domino Jessie J. You Can Dance NT1 - Maëlle (Adèle - Rolling in the deep) Three Amazing Young Hip-Hop Dancers! 'Super Bass' Nicki Minaj choreography by Jasmine Meakin (Mega Jam) Unleash Your Fingers.
Another Cinderella Story - Dance - HQ. Whip my hair by willow smith (Artistic Performance) Starr Andrews skater (Age 9) WARRGIRL Productions present "Welcome to the dollhouse" @ UniverSoul Circus. Willow Smith - "Whip My Hair" choreography. Hillsong Dance [ 3:16] You Are For Me - Kari Jobe. Marvels Dance Company | WOD 2011 | Friends & Family Night. Jamin's Downtown Disney Flashmob Proposal.
---