Motorcycle
1190RX « Erik Buell Racing
Motorcycle Maps, Roads, Routes, Trips & Travel - Motorcycle Tours - ButlerMaps.com - Butler Maps
Icon 1000 Microsite | Ride Icon
Iron & Resin
Iron & Resin
Issues — Iron & Air Magazine
classic japanese bikes
Speedtractor
Inazuma café racer
Martin Bros. Bikes
Custom Motorcycles - Custom Choppers - Saxon Motorcycles U.S.A.
Mac Motorcycles - Rediscover the Joy of owning a Motorcycle
BRD Motorcycles // Home
Benders "Rittersport" | Benders. Real Motorcycles.
untitled motorcycles
The Zero DS combines innovation with passion to deliver the world's most versatile electric motorcycle. Designed to be agile in the dirt and quick on the street, the Zero DS represents a new kind of freedom. Blast down a gravel road or a dusty trail. When you're ready, stealthily pass from the wild to the civilized as you arrive at your destination. The Zero DS is tough when you demand it and distinguished when required. Its edgy, yet sophisticated, appearance is highlighted by an eye catching twin spar frame that is both rigid and lightweight.
ZERO DS Electric Motorcycle || ZERO MOTORCYCLES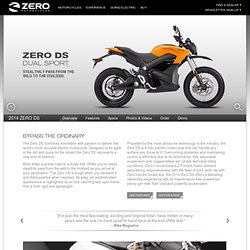 Classified Moto - Two-wheeled experiments in Richmond, VA
Super Motor Company
Erik Buell Racing
RIDING SEPTEMBER
Re-Built on Vimeo
Vintage, flat track, custom, street
Cafe racer, kustom cultur and streets' maniacs
Vitesse moto. Urban motorcycle boots designed to be coveted.
Stealth Electric Bikes UK - Electric Bike | Electric Dirt Bike | Electric Motorbike
Edwin Europe | I.D.W.P Film Release
A collection inspired by individuals living their lives in Edwin. Personal life experiences etched into the grain of the fabric in wearing the denim as functional garments, reliable and strong, constructed using premium fabrics and finishes. The Edwin man is integrated into a tribe of independent free thinkers, his desire to roll amongst the likeminded underpinned by a feeling of kinship and belonging through a common passion for road trips, adventuring into the unknown.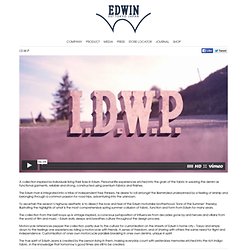 Moto.it
Ed's Ducati 900SS/FE (No.231)
ELKO'S POWER SPORTS AUTHORITY
Ilmberger Carbonparts - Impressum
motorcycle accessories
motos / Home - Cafe Racer Dreams
m&m's motorcycle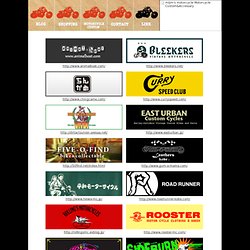 http://www.animalboat.com/ http://www.bleekers.net/ http://www.chingcame.com/ http://www.curryspeed.com/ http://dirtactsunion.seesaa.net/
NCCR Northern Classic, Custom & Race
Motorrad Carbonteile Titanteile Tuningteile. Auspufftuning für BMW-Motorräder