Motorcycle
RawHyde Adventures
Adventure Riding: that is what exists beyond the end of the tarmac. Over 95% of the world's roads are unpaved, so if you don't like to (or can't) ride in the dirt, you'll find yourself confined to a mere 5% of the planet. RawHyde Adventures has something fun and exhilarating for any Adventure Rider. Whether you are new to the sport or a seasoned veteran; our training programs, rallies and special events truly provide the definition of adventure. With RawHyde's Adventure Training Programs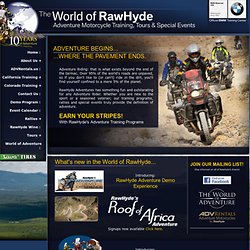 JamesEdition.com - The Worlds's Luxury Marketplace
1190RX « Erik Buell Racing
Erik Buell Racing
Super Motor Company
RIDING SEPTEMBER
Re-Built on Vimeo
Vintage, flat track, custom, street
Cafe racer, kustom cultur and streets' maniacs
Vitesse moto. Urban motorcycle boots designed to be coveted.
Stealth Electric Bikes UK - Electric Bike | Electric Dirt Bike | Electric Motorbike
Edwin Europe | I.D.W.P Film Release
A collection inspired by individuals living their lives in Edwin. Personal life experiences etched into the grain of the fabric in wearing the denim as functional garments, reliable and strong, constructed using premium fabrics and finishes. The Edwin man is integrated into a tribe of independent free thinkers, his desire to roll amongst the likeminded underpinned by a feeling of kinship and belonging through a common passion for road trips, adventuring into the unknown.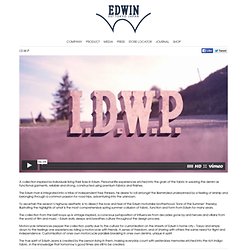 Moto.it
Ed's Ducati 900SS/FE (No.231)
ELKO'S POWER SPORTS AUTHORITY
motorcycle accessories
motos / Home - Cafe Racer Dreams
m&m's motorcycle
NCCR Northern Classic, Custom & Race