Music
Whatever moves me. New, old, country, indie, punk, rock and roll, pop, rap, electronica, alternative, hardcore, and everything genre in between. These are my favorites, brand new bands, oldies, whatever is stuck in my head, the music I am currently into, any tune or lyric that sways me this pearltree is for music that at some point struck a cord in my heart. Dec 17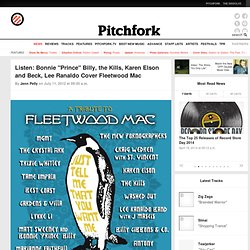 Listen: Bonnie "Prince" Billy, the Kills, Karen Elson and Beck, Lee Ranaldo Cover Fleetwood Mac
Lee Ranaldo Band: "Albatross" (Fleetwood Mac cover) [ft. J Mascis] (via SoundCloud) Karen Elson: "Gold Dust Woman" [Fleetwood Mac Cover] (via SoundCloud)
Media | THE DRUMS
THE DRUMS
NoiseTrade | Thousands of Albums. Completely Free. Completely Legal.
Unstookie Titled- Babyshambles
Bat For Lashes - Whats a Girl To Do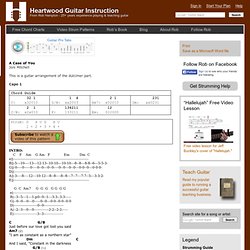 Joni Mitchell This is a guitar arrangement of the dulcimer part. Capo 1 Strum: D X U D X U C F Am G Am F Em Dm C
Joni Mitchell - A Case of You
Babyshambles - Love You But You're Green
Joni Mitchell - Chelsea Morning
Best Indie Love Songs? – We Love Indie Discussions – Last.fm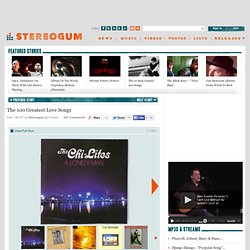 100 The Chi-Lites - Oh Girl Have you compiled that perfect love songs playlist for your Valentine's night? If you haven't, then don't expect any help from this list by The NY Daily News.
The 100 Greatest Love Songs
marianne faithfull - this little bird
The Walkmen - Red moon
Shawn Colvin- Polaroids
Fleet Foxes - Mykonos
James Blake (Joni Mitchell "Case of You" Cover) Encore Live @ MHOW Williamsburg, Brooklyn 03-14-11
Tori Amos - A Case of you (Joni Mitchell cover)
Joni Mitchell-A Case of You
A Case of You Cover - Keller Williams
Alabama Shakes - You Ain't Alone
On Air Playlist -- 107.1 The Peak (wxpk)
Under blue moon I saw you So soon you'll take me Up in your arms Too late to beg you or cancel it Though I know it must be the killing time Unwillingly mine
Lyrics: Echo & The Bunnymen - The Killing Moon
Ted Hawkins- Sorry You're Sick
Elton John - Sad Songs (Say So Much)
Guns N' Roses Ft. Sir Elton John Playing November Rain
Today's Playlist: FUV All-Music | WFUV Radio
Ani Difranco - Mariachi
Feist - Brandy Alexander
Death Cab for Cutie - A Lack of Color
Spiritual Aides
Al-Anon Family Groups Information Just for today I will try to live through this day only, and not tackle all my problems at once. I can do something for twelve hours that would appall me if I felt that I had to keep it up for a lifetime. Just for today I will be happy. This assumes to be true what Abraham Lincoln said, that "Most folks are as happy as they make up their minds to be."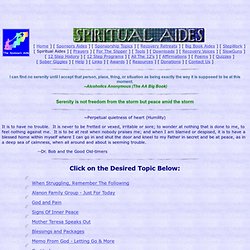 Fixers - Iron Deer Dream
Homeless Mustard Sings "Creep" GREATEST Cover EVER
Mason Jennings / The Kooks - California (cover)
The Kooks - How'd You Like That
The Kooks - Junk Of The Heart (Happy)
The Kooks : The Official Website of The Kooks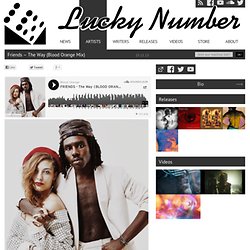 Serendipity is a word that recurs in conversations with Brooklyn's Friends, particularly when the subject is the band itself. Singer Samantha Urbani drops it to explain the band's formation, then to describe its sound, and again to sum up its entire ethos – seemingly unconscious of the repetition. Bored with her classwork at university, Samantha wrote songs on her laptop instead of studying. She sang one chorus idea into her phone whilst walking down the street, otherwise Friend Crush might have popped out of her head as quickly as it popped in.
Lucky Number Music :: Friends
friends i'm his girl
sweet adeline | the official elliott smith site - by fans
Ryan Adams - Call Me On Your Way Back Home
Call Me On Your Way Back Home (cover)- Ryan Adams
Nicki Minaj - Super Bass
Jeff Buckley Discography | JeffBuckley.com - Official Website
Grace: Jeff Buckley: Music
Pearl Jam - Black
Southern ghosts - On the road
New Releases on Last.fm – Last.fm
The Black Keys - Too Afraid To Love You [Live]
First Aid Kit - Emmylou
The Waifs London Still
Free Top Music Downloads Chart - MP3
Cass McCombs - That's That (Performed Live for KCRW)
Cass McCombs - County Line
Cass McCombs - Don't Vote
Andrew Bird - Eyeoneye (new song) Boston, MA - Tremont Temple 12.10.2010
The Shins - Simple Song
Ani Difranco - you had time
Kimbra - "Good Intent" [Official Music Video]
Frightened Rabbit - Behave! [lyrics]
Youth Lagoon - Bobby by weallwantsome1 on SoundCloud
Lissie - Kid Cudi live cover - Pursuit Of Happiness
Lissie - In Sleep [CATCHING A TIGER / NEW ALBUM 2010]
Ingrid Michaelson - Ghost (Lyric Video)
WFUV Program Guide
Youth Lagoon- Afternoon
Gotye- Somebody That I Used To Know (feat. Kimbra)- official film clip (HD)
107.1 The Peak - World Class Rock
Timber Timbre - Lay Down in the Tall Grass live@Union Chapel, London
Best New Tracks | Pitchfork
"Probably won't make no money off this, oh well," Beyoncé shrugs on her new album's moody, amorphous second track, "Haunted." And I say this with the requisite curtsy to the Queen, but: bullshit. True, in both content and form, Beyoncé is a risk—an emotionally candid, unconventionally structured experimental pop record that was released digital-only with absolutely no promotion—but we know now that she is going to make a little bit of money off this.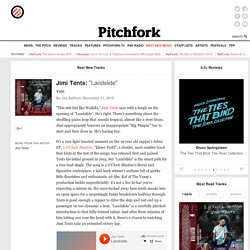 Home | Pitchfork
by Bill Pearis DOWNLOAD: Caged Animals - Teflon Heart (MP3)DOWNLOAD: Caged Animals - Girls on Medication (MP3) Caged Animals, the new project from Soft Black front man Vin Cacchione, will release their debut album, Eat Their Own, on Sept 27 via Lucky Number.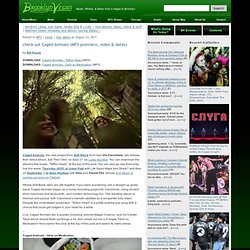 check out Caged Animals (MP3 premiere, video & dates)
friends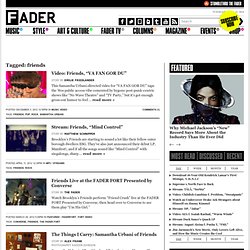 Video: Friends, "VA FAN GOR DU" This Samantha Urbani-directed video for "VA FAN GOR DU" taps the '80s public access vibe cemented by bygone post-punk-centric shows like "No Wave Theatre" and "TV Party," but it's got enough gross-out humor to feel … read more » POSTED December 5, 2012 12:55PM IN MUSIC VIDEOTAGS: friends, Pop, Rock, Samantha Urbani Stream: Friends, "Mind Control" Brooklyn's Friends are starting to sound a lot like their fellow outer borough dwellers ESG. They've also just announced their debut LP, Manifest!
The Milk Carton Kids
Rancid- Ruby Soho
Dramarama - Anything Anything
Laura Marling - A Creature I Don't Know
"Candy Machine Gun" by Haley Bonar
Download music, movies, games, software! The Pirate Bay - The world's most resilient BitTorrent site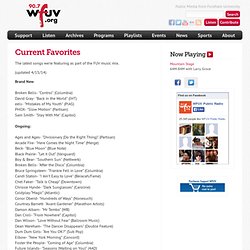 (updated 11/12/13) Amos Lee - "Chill in the Air" Andrew Bird - "Pulaski at Night" Glen Hansard - "Drive All Night" Luscious Jackson - "Show Us What You Got" Valerie June - "Wanna Be on Your Mind" Aloe Blacc - "Wake Me Up" (Interscope) Amos Lee - "The Man Who Wants You" (Blue Note) Arcade Fire - "Reflektor" (Merge) Arctic Monkeys - "Do I Wanna Know?" (Domino) Asgeir - "King and Cross" (One Little Indian) Beck - "I Won't Be Long" (fonograf) Best Coast - "This Lonely Morning" (Jewel City) Billie Joe & Norah - "Long Time Gone" (Reprise) Black Joe Lewis & The Honeybears - "Come To My Party" (Vagrant) Blitzen Trapper - "Shine On" (Vagrant) Brendan Benson - "Diamond" (Readymade) Brett Dennen - "Wild Child" (Atlantic) Broken Bells - "Holding on For Life" (Columbia) Cage the Elephant - "Come A Little Closer" (Jive/RCA) Chvrches - "The Mother We Share" (Glassnote) Deer Tick - "The Dream's In The Ditch" (Partisan) Diego Garcia - "Sunnier Days" (Concord) Dr.
Current Favorites | WFUV Radio
The Milk Carton Kids - I Still Want a Little More
Ryan Adams - La cienega just smiled.
Paul Simon: A simple desultory philippic
WFUV Program Guide
WFUV Program Guide
The Hollies - STAY
Jackson Browne - Stay
Super Heavy - Miracle Worker (Full Song) NEW!
Waylon Jennings Mamas Don`t Let Your Babies Grow up to be Cowboys
www.facebook.com/l.php?u=http%3A%2F%2Fwww.youtube.com%2Fwatch%3Fv%3Dxl3PyTqsc5c&h=DAQAKNL1SAQBVlM49rRtqnoqftpgQl_2hFHxrSp75x1elsQ
Are You Here- Corinne Bailey Rae
Vinyl Spin: The Belle Brigade - "Losers"
The Rolling Stones - Hand of Fate
the beach boys - fun, fun, fun
Mumford and Sons - White Blank Page (live)