Laugh Out Loud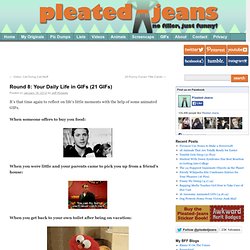 It's that time again to reflect on life's little moments with the help of some animated GIFs.
Round 8: Your Daily Life in GIFs (21 GIFs
Friends vs Best friends
unnamed pearl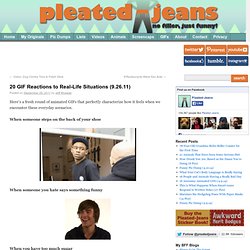 Here's a fresh round of animated GIFs that perfectly characterize how it feels when we encounter these everyday scenarios. When someone steps on the back of your shoe When someone you hate says something funny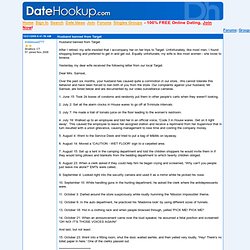 Husband banned from Target After I retired, my wife insisted that I accompany her on her trips to Target. Unfortunately, like most men, I found shopping boring and preferred to get in and get out.
Bizarre Exam Answers!!
The Internet
11 Awesomely Incorrect Test Answers from Kids from You're Doing It Right