E-learning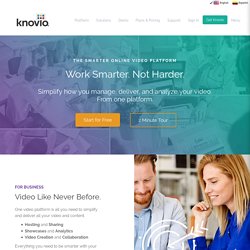 Knovio is a trademark of KnowledgeVision Systems, Inc. All other trademarks and copyrights are property of their respective owners. Whether for business, education or individual use, Knovio adds your personality and improves the effectiveness of any presentation.
Présentation
Le développement eLearning rapide rendu facile Recherchez-vous un système eLearning facile à prendre en main ? Utilisez les outils logiciels eLearning primés de Rapid Intake pour créer facilement des cours interactifs dans votre navigateur, ou sur votre poste de travail et ensuite les publier sur le Web ou dans votre système de gestion de l'apprentissage SCORM (LMS).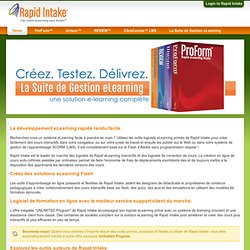 Des outils eLearning interactifs sans limites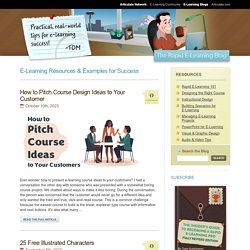 Here's a recap of posts from 2013 where I shared free templates or assets to help you build your online training courses. Do You Need an Instructional Design Degree? This is probably one of the hottest questions of the past year. It comes up quite a bit and creates a lot of good conversation—both pro and con. If you haven't weighed in with your opinion, it's not too late.