Games
PLANETARY ANNIHILATION: NEXT GENERATION RTS. Awesome Indie Games for Free - TheFreeBundle. PTSB2K. ★ MLP:FiM ★ - S1E1 - Mare in the Moon - Part 1. PCGW - Let's fix PC gaming! - OUYA. OUYA: A New Kind of Video Game Console by OUYA. We just added game streaming through OnLive!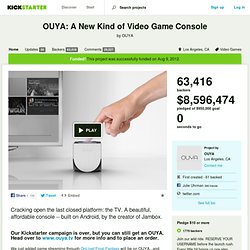 Final Fantasy will be on OUYA...and we have an exclusive game! And VEVO has agreed to put their music videos on OUYA, XBMC adds a streaming media app, with TuneIn and iHeartRadio adding music! We're honored by all of you who are backing us -- THANK YOU. We are focused on delivering for you, first come first served. MineCraft. [Launcher] Magic Launcher 0.9.9 (mods, options, news) Minecraft - Volume Alpha | C418. Large Sandstone Pyramid Minecraft Project. Realm of the Mad God. Never Be Productive Again: The 20 Best New Browser Games. We'd like to take a moment to apologize to the nation's economists: We're sorry, fellas, for the damage we're about to do to the GDP.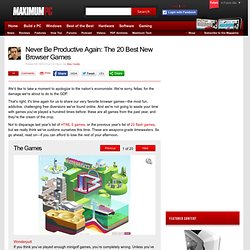 That's right, it's time again for us to share our very favorite browser games—the most fun, addictive, challenging free diversions we've found online. And we're not going to waste your time with games you've played a hundred times before; these are all games from the past year, and they're the cream of the crop. Not to disparage last year's list of HTML 5 games, or the previous year's list of 22 flash games, but we really think we've outdone ourselves this time. These are weapons-grade timewasters. MUSHclient - a 32-bit MU* client. MUSHclient ...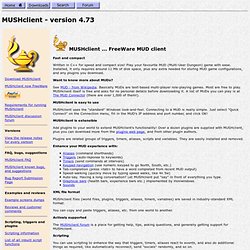 FreeWare MUD client Fast and compact Written in C++ for speed and compact size! Play your favourite MUD (Multi-User Dungeon) game with ease. Installed, it only requires around 11 Mb of disk space, plus any extra needed for storing MUD game configurations, and any plugins you download. Hitchhiker's Guide to the Galaxy Infocom Adventure. History There was a time when computer games didn't have graphics.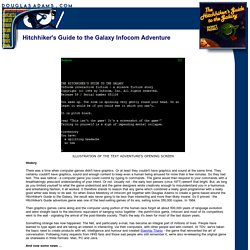 Or at least they couldn't have graphics and sound at the same time. BrowserQuest. Jmtb02 Studios. Ski Runner - AddictingGames. Red Fluxion on Kongregate. Check your security settings Connection issues are typically caused by security settings on your network or computer.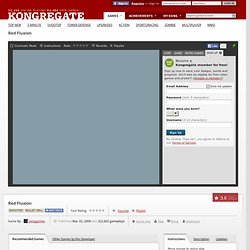 Check that your firewall or router has port 5222 open and allowing traffic. If you are on a school or office network, you may need to contact your network administrator to make the necessary changes. Is your version of Flash current?
---