IMMIGRATION US BORDER PATROL
United States Border Patrol - Wiki. The United States Border Patrol (USBP) is an American federal law enforcement agency.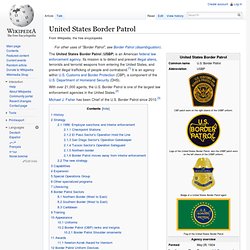 Its mission is to detect and prevent illegal aliens, terrorists and terrorist weapons from entering the United States, and prevent illegal trafficking of people and contraband.[1] It is an agency within U.S. Customs and Border Protection (CBP), a component of the U.S. CBP.gov - home page. American Border Patrol. Georgia's Anti-Immigrant Politics Overshadow Women's Struggles. Friday, Sep 30, 2011, 2:20 pm BY Michelle Chen The We Belong Together Delegation gathered in front of the Georgia capitol building on September 29 to raise awareness about HB 87.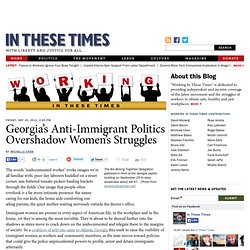 ---