B4nK1nG @ # = ?
Consumer Financial Protection Bureau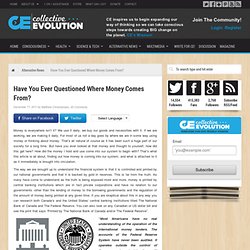 The Currency Myth: "Money Makes The World Go Round"
Money is everywhere isn't it?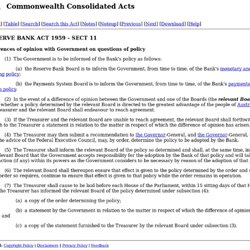 RESERVE BANK ACT 1959 - SECT 11 Differences of opinion with Government on questions of policy
[ Index ] [ Table ] [ Search ] [ Search this Act ] [ Notes ] [ Noteup ] [ Previous ] [ Next ] [ Download ] [ Help ]
China and the EU – partners in reform07/01/2014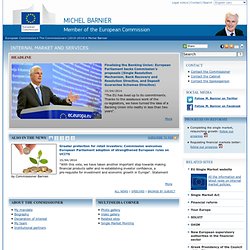 Michel Barnier
Currency Futures Trading Commission
Primary Dealer Credit Facility - Wiki
On March 17, 2008, in response to the subprime mortgage crisis and the collapse of Bear Stearns, the Federal Reserve announced the creation of a new lending facility, the Primary Dealer Credit Facility (PDCF). Eligible borrowers include all financial institutions listed as primary dealers, and the term of the loan is a repurchase agreement, or "repo" loan, whereby the broker dealer sells a security in exchange for funds through the Fed's discount window. The security in question acts as collateral, and the Federal Reserve charges an interest rate equivalent to the Fed's primary credit rate.[1] The facility was intended to improve the ability of broker dealers to access liquidity in the overnight loan market that banks use to meet their reserve requirements.[2]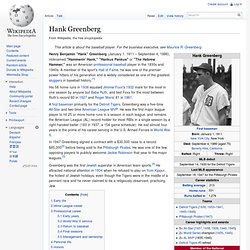 Henry Benjamin "Hank" Greenberg (January 1, 1911 – September 4, 1986), nicknamed "Hammerin' Hank," "Hankus Pankus" or "The Hebrew Hammer," was an American professional baseball player in the 1930s and 1940s. A first baseman primarily for the Detroit Tigers, Greenberg was one of the premier power hitters of his generation.
Hank Greenberg - Wiki
Corruptician.com
The American National Debt : To Who Does American Owe Money?
Your Ultimate Guide to Wealth Inequality and Banking Practices
Lists of banks are contained in the following articles:
Lists of banks - Wiki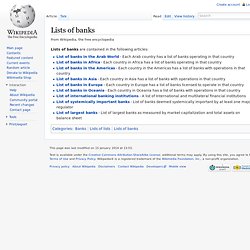 Full List - 25 People to Blame for the Financial Crisis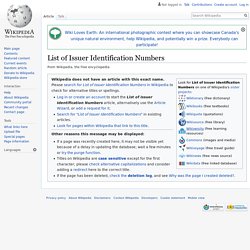 List of Bank Identification Numbers - Wiki
This page contains a list of issuer identification numbers and to which bank or institution they are assigned.
THE FED : The Federal Reserve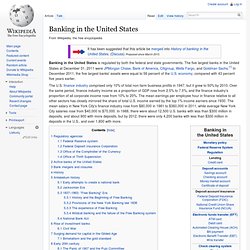 Banking in the United States
Banking in the United States is regulated by both the federal and state governments.
NYSE New York Stock Exchange.
SEC SECURITIES & EXCHANGE COMMISSION XXX MASS SLAVERY 666... NoH
First Horizon National Corporation
SEC SECURITIES & EXCHANGE COMMISSION XXX MASS SLAVERY 666... NoH
France Expresses Confidence in Banks After Downgrades
Marxist Analysis of Crisis, Employment, Economy - Video
Vickers report: banks get until 2019 to ringfence high street operations | Business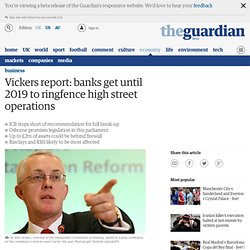 Britain's biggest banks are to be given until 2019 – longer than had been expected – to implement radical reform of their operations to prevent another taxpayer bailout of the system. The Independent Commission on Banking – issuing its report almost three years to the day after the collapse of Lehman Brothers which led to the major 2008 bank bailouts – said that banks should ringfence their high street banking businesses from their "casino" investment banking arms. The much anticipated final report by Sir John Vickers admitted its proposed reforms would cost between £4bn and £7bn but were more practical and less expensive than the full-scale separation of the kind that business secretary Vince Cable had called for in opposition. The ICB conceded that its reforms were "deliberately composed of moderate elements" but insisted "the reform package is far-reaching".
ICB-Final-Report
Sir John Vickers is a British economist, and Warden of All Souls College, Oxford. Education[edit] Sir John was educated at Eastbourne Grammar School and Oriel College, Oxford, culminating in his graduating with a DPhil from the University of Oxford.
Sir John Vickers UK BanX - Wiki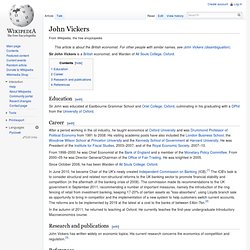 Oxford University, Department of Economics | John Vickers
Page 1 of 8 A'Hearn, Brian Fellow and Tutor in Economics, Pembroke College Aarnio, Outi College Lecturer in Economics, Lincoln College and St. Edmund Hall
GOOGLE WORLD BANKS MAP
METRO BANK ONLINE | Online | Non Casino
HSBC North America Holdings Inc
RBS Royal Bank Of Scotland