Intersting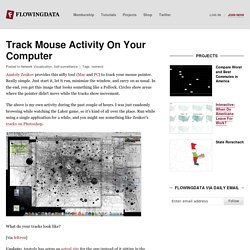 Anatoly Zenkov provides this nifty tool ( Mac and PC ) to track your mouse pointer. Really simple. Just start it, let it run, minimize the window, and carry on as usual. In the end, you get this image that looks something like a Pollock. Circles show areas where the pointer didn't move while the tracks show movement. The above is my own activity during the past couple of hours.
Photography Inspiration: Cute Adventures of Paper Robot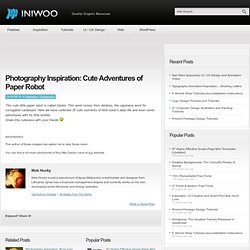 This cute little paper robot is called Danbo. This word comes from danboru, the Japanese word for corrugated cardboard. Here we have collected 35 cute moments of little robot's daily life and even some adventures with its little brother.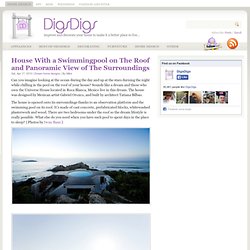 House With a Swimmingpool on The Roof and Panoramic View of The Surroundings
Can you imagine looking at the ocean during the day and up at the stars durning the night while chilling in the pool on the roof of your house? Sounds like a dream and those who own the Universe House located in Roca Blanca, Mexico live in this dream. The house was designed by Mexican artist Gabriel Orozco, and built by architect Tatiana Bilbao. The house is opened onto its surroundings thanks to an observation platform and the swimming pool on its roof. It's made of cast concrete, prefabricated blocks, whitewashed plasterwork and wood.