Crowd Creatives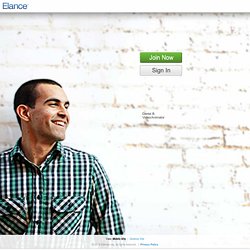 Find freelancers at the world's most-trusted online workplace. Elance is where businesses go to find, hire, collaborate with and pay leading freelancers from more than 180 countries. With a community of over 3 million freelancers and 1 million businesses, on Elance it's easy to hire a top freelancer. Find a developer, freelance designers or other talented freelancers with the most in-demand skills. More than a marketplace for freelance web developers, there's a world of talented people now freelancing on Elance. This includes talented application developers, software engineers, testers, network administrators, web designers, graphic designers, copywriters, market researchers, SEO experts, data analysts, social media marketers, translators, customer service agents, moderators, administrative assistants, accountants, lawyers and business consultants.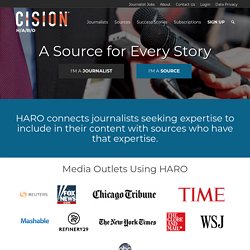 Sources No such thing as free publicity? From The New York Times, to ABC News, to HuffingtonPost.com and everyone in between, nearly 30,000 members of the media have quoted HARO sources in their stories. Everyone's an expert at something.
No obligation to sign up or start a contest. Information will be kept private. You can use this questionaire to launch a contest if you desire. Get the logo that you really want by choosing from 50-200+ custom designs, instead of settling on a design from a handful of options that a traditional design firm provides. See your first company logos within hours, not weeks. What you see is what you get.