Psychologie
Annie Leblanc enseigne dans une école primaire de Saint-Valérien-de-Milton, en Montérégie.
Archives | Enjeux | zone Télévision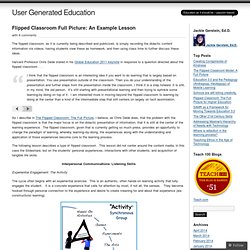 The flipped classroom, as it is currently being described and publicized, is simply recording the didactic content information via videos, having students view these as homework, and then using class time to further discuss these ideas. Harvard Professor Chris Dede stated in his Global Education 2011 keynote in response to a question directed about the flipped classroom . . .
Traduction : Andrée Mathieu, responsable du programme de maîtrise en gestion et développement durable de l'Université de Sherbrooke.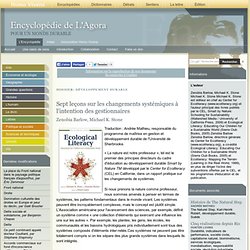 Sept leçons sur les changements systémiques à l'intention des gestionnaires
Sémiotest : testez vos valeurs ...
LUC DOYON - CONFÉRENCIER - FORMATEUR - COACH
APTITUDE AU BONHEUR – positivisme, aptitude au bonheur, société, observatoire, indice et facteurs d influence du bonheur. accueil.htm