Moodle
Moodle is an online , open source, and interactive teaching and learning environment that enables educators worldwide to use technology in their classrooms.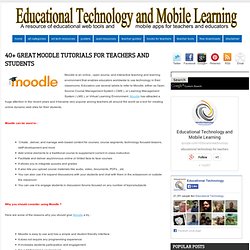 40+ Great Moodle Tutorials for Teachers and Students ~ Educational Technology and Mobile Learning
view
Les astuces sont publiées hebdomadairement par l'infolettre ProfwebExpresso et sont hébergées sur le site "Le monde en images" du CCDMD. Voici ci-dessous la liste chronologique des astuces publiées:
Make your Moodle courses load faster without fiddling with the server Whenever I am asked what do to make a Moodle site faster, I always end up talking about tweaking the server. Often I miss the point as a significant amount of Moodle sites are hosted on servers that cannot be tweaked (e.g.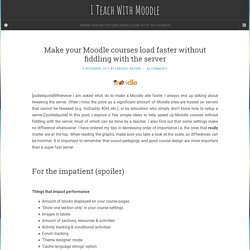 Make your Moodle courses faster without fiddling with the server
PoodLL
Environnement numérique ...
Journée d'étude, GTN-Québec, 2011-11-29.Réflexions sur les résultats d'un inventaire des environnements numériques d'apprentissage (ENA) en usage au Québec.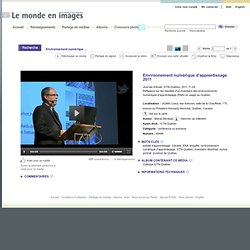 The eXe project developed a freely available Open Source authoring application to assist teachers and academics in the publishing of web content without the need to become proficient in HTML or XML markup.
Guide des outils Moodle pour enseignants | Si loin Si proche