Classements d'outils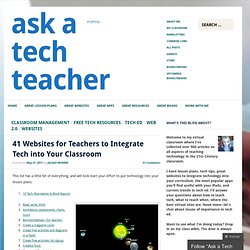 This list has a little bit of everything, and will kick-start your effort to put technology into your lesson plans: Do you have any to add to this list? Jacqui Murray is the editor of a technology curriculum for K-fifth grade and creator of two technology training books for middle school.
Fantastic Tools for Schools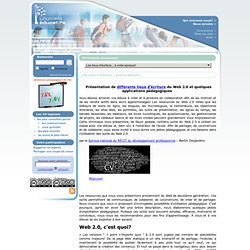 Logiciels éducatifs > Accueil > Chroniques-documents
Présentation de différents lieux d'écriture du Web 2.0 et quelques applications pédagogiques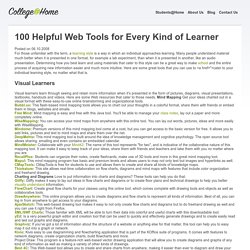 For those unfamiliar with the term, a learning style is a way in which an individual approaches learning. Many people understand material much better when it is presented in one format, for example a lab experiment, than when it is presented in another, like an audio presentation. Determining how you best learn and using materials that cater to this style can be a great way to make school and the entire process of acquiring new information easier and much more intuitive.