Eco
Home - Almo Nature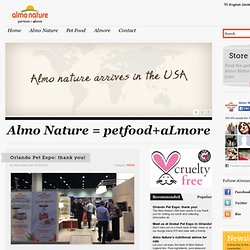 Almo Nature = petfood+aLmore By Almo Nature del: 19-03-2014Category: NEWS The Almo Nature USA team wants to say thank you for visiting our booth and collecting information about our products. We strongly believe in Almo Nature nutritional philosophy and in the outstanding quality of the products we produce. We hope to meet you again and to make cats happier! By Almo Nature del: 07-03-2014Category: NEWS
If you create a login, you can take advantage of the Notebook feature on this site. The Notebook allows you to bookmark sections, highlight text and view your history. This information goes with you wherever you login.
The Environmental Handbook - Feilden Clegg Bradley Studios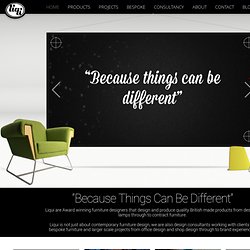 Designer Lamps: Bagalights, Edge Lamp, Symbol Lamps,
Bio-Lantern - contemporary furniture designers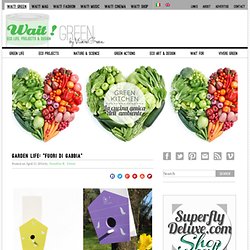 Have you ever tried growing your own vegetables on the balcony? Perhaps the most difficult thing, especially if we are not experienced gardeners, is the right choice of seed, those suitable for growing in pots, which don't require ground too deep and are not meant to take up too much space when become lush plants. The discovery of Piccolo Vegs For Pots was, in this sense, a revelation. I'm talking about an all-Italian seed company, founded in 2012 and based in Veneto with the intention to search, select and distribute traditional varieties of vegetables suitable for growing in pots. …
Wait! Green - Eco Life, Projects and Design
Bienvenue sur le Planetoscope, base de statistiques mondiales, de statistiques européennes ou françaises rapportées la seconde. Découvrez la planète à travers les chiffres et son écologie. Satistiques Mondiales & statistiques environnement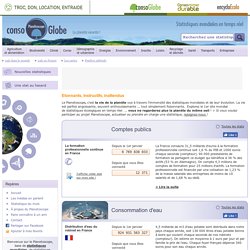 Reverse Garbage is Australia's largest creative reuse centre, committed to diverting resources from landfill – approximately 35,000 cubic metres or 100 football fields worth per year. Reverse Garbage was established in 1974 by a group of teachers who were determined to help the environment by diverting industrial discards from landfill and by reusing materials in their classrooms. Almost 40 years later, Reverse Garbage is now an internationally recognised, award-winning environmental co-operative committed to promoting sustainability through the reuse of resources available at its Marrickville warehouse, as well as providing support to other community, creative and educational organisations. This support is often in the form of donated materials, service-in-kind or small financial sponsorships.
Reverse Garbage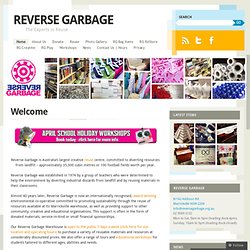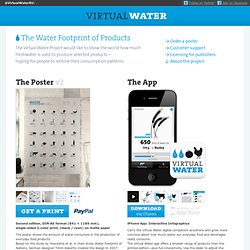 Water is probably one of the most precious resources and vital for everyone's everyday life. Despite this obvious fact, people use large amounts of water: drinking, cooking and washing, but even more for producing things such as food, paper, cotton clothes, and almost every other physical product. One of the most important research papers in this field is Chapagain, A.K. and Hoekstra, A.Y. (2004), »Water footprints of nations«, Value of Water Research Report Series No. 16, UNESCO-IHE, Delft, the Netherlands. Designer Timm Kekeritz created a set of infographics, visualizing parts of their research data, to make the issue of virtual water and the water footprint perceptible. The water footprint of a person, company or nation is defined as the total volume of freshwater that is used to produce the commodities, goods and services consumed by the person, company or nation. The idea of the water footprint is quite similar to the ecological footprint, but focussing on the use of water.
Custom Reusable Grocery Bags and Reusable Shopping Bags - Gorilla Totes