Photo/Video/Music
Adobe Photoshop is a given in any designer's wish list, and it comes with a host of features that allow for excellent and professional photo editing. The biggest obstacle to any designer who wants Photoshop is the price, which can be prohibitive. Fortunately there are a number of open source (and completely free) programs out there that do much of what Photoshop can, and sometimes more. In this collection, you will find 10 excellent examples of open source and free alternatives to Adobe Photoshop . This guest post for Six Revisions was written by Daniel Shain from LaptopLogic.com.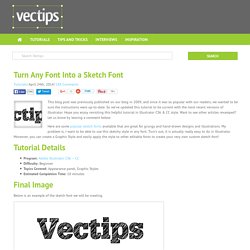 There are some popular sketchy fonts available that are great for grungy and hand-drawn designs and illustrations. My problem is, I want to be able to use this sketchy style in any font. Turn's out, it is actually really easy to do in Illustrator.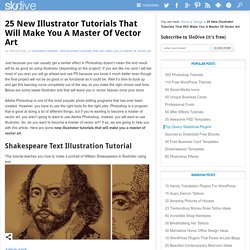 Just because you can usually get a similar effect in Photoshop doesn't mean the end result will be as good as using Illustrator (depending on the project). If you are like me (and I will bet most of you are) you will go ahead and use PS because you know it much better even though the final project will not be as good or functional as it could be. Well it's time to buck up and get this learning curve completely out of the way so you make the right choice next time. Below are some sweet Illustrator tuts that will leave you in vector heaven once your done. This tutorial teaches you how to make a portrait of William Shakespeare in Illustrator using text. Article Link
Stunning Illustrations by Warren Louw | Abduzeedo | Graphic Design...