Diy
DIY Network - Home Improvement How-To & Remodeling Projects. House Plans and Home Plans | Search Thousands of House and Floor Plans at Dream Home Source. RE: Family Theory Powerpoint. Free Standing Kitchens - The Complete Kitchenette. The Complete Kitchenette is a stylish and compact piece of free standing kitchen furniture.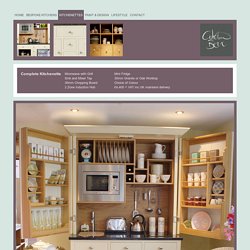 This bespoke free standing cupboard is an inspiring solution for homes, apartments, studios, offices etc. Made in natural oak and hand painted. Including integrated sink, taps, microwave, fridge, induction hob and granite worktop. Kitchenette Dimensions Width 1500mm x Height 2160mm x Depth 650mm. (Minimum width required 1800mm for doors to open) Materials Natural Oak Interiors Solid Oak Shelves Solid Oak Dove Tailed and Soft Close Drawers 3 Hand Painted Colour Options 30mm Granite Worksurface Appliances 2 Ring Induction Hob Caple Sink and Taps Integrated 45 Litre Fridge Integrated Microwave Tortion Hinges Optional Extras Water Heater for Cold Water Supply (POA) Bespoke Paint Colour Service (POA) Bespoke Alterations to Shelving (POA) Bespoke Alterations to Cabinetry (POA)
How to Design a Man's Closet". A man's wardrobe consists, for the most part, of suits, shirts, ties, jackets, sweaters, and casual wear.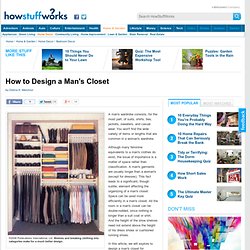 You won't find the wide variety of items or lengths that are common in a woman's wardrobe. Although many feminine equivalents to a man's clothes do exist, the issue of importance is a matter of space rather than classification. How-To Articles. Hometime isn't just a TV show.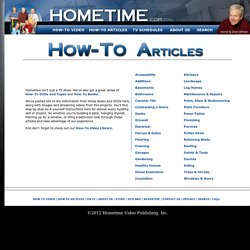 We've also got a great series of How-To DVDs and Tapes and How-To Books. We've posted lots of the information from those books and DVDs here, along with images and streaming videos from the projects. You'll find step-by-step do-it-yourself instructions here for almost every building skill or project. So whether you're building a patio, hanging drywall, framing up for a window, or tiling a bathroom look through these articles and take advantage of our experience. And don't forget to check out our How-To Video Library. Gadgets.
---