Video
Ideas worth spreading. WatchKnow - Videos for kids to learn from. Organized. Twitter Search in Plain English - Common Craft - Our Product is. It seems like everyone is using Twitter these days.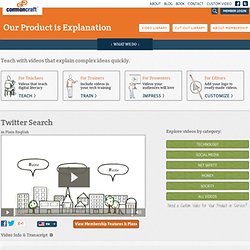 You know, sharing little messages with each other on phones and computers. It turns out that all these little messages, if you look at them all at once, become an easy way to find people, news and trends. Let's get started by visiting Twitterville. Larry Ferlazzo's Websites of the Day... Open thinking » 90+ Videos for Tech. & Media Literacy.
Update December 3/09: There has been much interest in this list so I have transferred this resource to a wiki.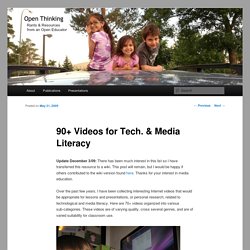 This post will remain, but I would be happy if others contributed to the wiki version found here. Thanks for your interest in media education. Ideas worth spreading. SchoolTube.
---