Unsorted Random Stuff
Personality types. Tetrapharmakos. The four-part cure[edit] Don't fear god, Don't worry about death; What is good is easy to get, and What is terrible is easy to endure (Philodemus, Herculaneum Papyrus, 1005, 4.9–14).[2] In the original Greek: Ἄφοβον ὁ θεός, ἀνύποπτον ὁ θάνατος καὶ τἀγαθὸν μὲν εὔκτητον, τὸ δὲ δεινὸν εὐεκκαρτέρητον (Philodemus, Herculaneum Papyrus, 1005, 4.9–14) "The fundamental obstacle to happiness, says Epicurus, is anxiety," writes D.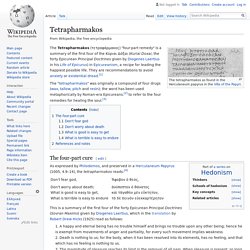 S. 50 Things Everyone Should Know. By Mark and Angel Self-reliance is a vital key to living a healthy, productive life.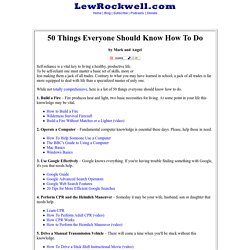 To be self-reliant one must master a basic set of skills, more or less making them a jack of all trades. Contrary to what you may have learned in school, a jack of all trades is far more equipped to deal with life than a specialized master of only one. While not totally comprehensive , here is a list of 50 things everyone should know how to do. Bizarre Websites On Which You Can Kill Time With Style - Smashing Magazine.
Advertisement Modern Web-building technologies allow designers to realize their most daring and creative ideas.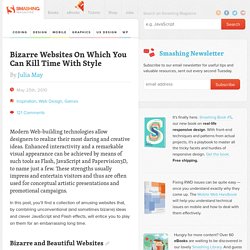 Enhanced interactivity and a remarkable visual appearance can be achieved by means of such tools as Flash, JavaScript and Papervision3D, to name just a few. These strengths usually impress and entertain visitors and thus are often used for conceptual artistic presentations and promotional campaigns. In this post, you'll find a collection of amusing websites that, by combining unconventional (and sometimes bizarre) ideas and clever JavaScript and Flash effects, will entice you to play on them for an embarrassing long time. Lists. Perform Everyday Tasks for Free. FutureMe.org: Write a Letter to the Future. What happened in my birth year? Information Is Beautiful | Ideas, issues, knowledge, data - visualized!
Digital Humanities. Future Society & Enviroment. Qigong Summary.
---