MacroEconomic Data
By Loh Ching Soo, Country Manager, NetApp | May 11, 2011 Thumbnail: Analysts worldwide are predicting a rise in cloud adoption in the new decade, with SMBs accounting for the bulk of adoptions.
A smooth flight into the clouds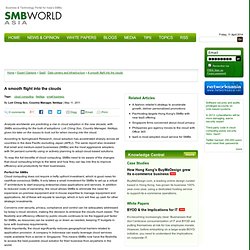 Indonesia 2.0 – Mobile & Internet Adoption in Indonesia
Indonesia Number of Internet Users | Economic Statistics and Data Points
World Bank, World Development Indicators - Google Public Data Explorer
Indonesia Internet Usage and Telecommunications Reports
Telekomunikasi Indonesia will invest more in high-speed Internet services to counter market share gains by new entrants in the cellphone industry, including the Hong Kong billionaire Li Ka-shing. The West Java company will spend $50 million this year to upgrade its network, Rinaldi Firmansyah, president director, said in an interview resently in Jakarta. He declined to provide a comparative number or a time frame for the investment.
ADB, APEC, ARF, ASEAN, BIS, CD, CICA (observer), CP, D-8, EAS, EITI (candidate country), FAO, G-11, G-15, G-20, G-77, IAEA, IBRD, ICAO, ICC (national committees), ICRM, IDA, IDB, IFAD, IFC, IFRCS, IHO, ILO, IMF, IMO, IMSO, Interpol, IOC, IOM (observer), IPU, ISO, ITSO, ITU, ITUC (NGOs), MIGA, MONUSCO, NAM, OECD (Enhanced Engagement, OIC, OPCW, PIF (partner), UN, UNAMID, UNCTAD, UNESCO, UNIDO, UNIFIL, UNISFA, UNMIL, UNMISS, UNWTO, UPU, WCO, WFTU (NGOs), WHO, WIPO, WMO, WTO
The World Factbook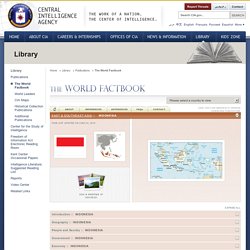 World Bank, World Development Indicators - Google Public Data Explorer