eLearning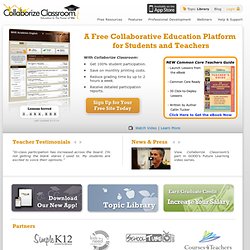 "My students and I love Collaborize Classroom! They are much more involved, the quality of their work has improved and their discussions are more thoughtful because they've had time to work on it online before presenting it in class." - Catherine Fryzel, High School English Teacher "In-class participation has increased across the board. I'm not getting the blank stares I used to. My students are excited to voice their opinions." - Nico Saldana, High School History Teacher "With Collaborize Classroom, students engage and interact in ways that I never thought were possible. The best thing about Collaborize Classroom is the amount of support they offer teachers." - Mike Tokarczyk, High School Language Arts Teacher "My students and I love Collaborize Classroom!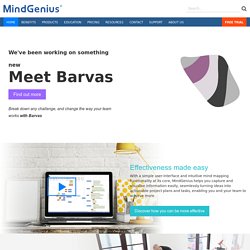 MindGenius is business mind mapping software that helps you capture, visualize and manage your ideas and information. MindGenius was designed specifically to meet business needs and this understanding comes across in every single piece of functionality, all added to assist with the common business processes that you face every day, from gathering ideas to managing projects and tasks or presenting to colleagues or clients. Thousands of people worldwide have been using MindGenius for more than ten years, download a free fully functional 30 day trial and experience it for yourself.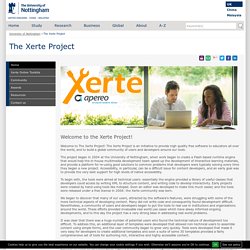 Xerte Online Toolkits 2.0 is a suite of tools for content authors. Elearning materials can be authored quickly and easily using browser-based tools, with no programming required, and content can be delivered to all devices. Xerte Online Toolkits is aimed at content authors, who will assemble content using simple forms. Content authors can easily collaborate on projects. Xerte Online Toolkits is in use in hundreds of institutions all over the world, with an active community of users and developers. Xerte 2.x is a fully-featured e-learning development environment for creating rich interactivity.