Marketing to Tweens and Tween demographic
Texting Top Teen Communication Link
Most Teens Own Cell Phones, Text Seventy-five percent of 12-17-year-olds now own cell phones, up from 45% in 2004. Those phones have become indispensable tools in teen communication patterns. Fully 72% of all teens, or 88% of teen cell phone users, are text-messagers. That is a sharp rise from the 51% of teens who were texters in 2006. More than half of teens (54%) are daily texters. Among all teens, the daily use of texting has now overtaken the frequency of every other common form of interaction with their friends.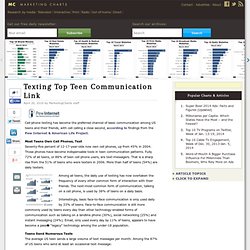 TV shows make millions from SMS voting | MiniScreenWeb - Tracking the Mobile Revolution
December Data on Facebook's US Growth by Age and Gender: Beyond 100 Million
Facebook Demographics and Statistics Report 2010 – 145% Growth in 1 Year
I'm in a bit of a statistical mood this week and have been hunting down all sorts of charts to keep my sanity in order, and this chart is an absolute winner. It shows (by percentage) the average age demographics and distribution across all the major social networks. We often get people talking about how facebook & twitter are only for "young people" in their teens & twenties, but ofcourse most of you know that's just not the case and here is the proof!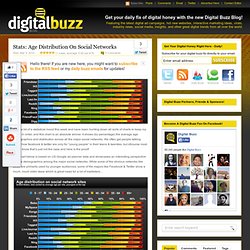 Stats: Age Distribution On Social Networks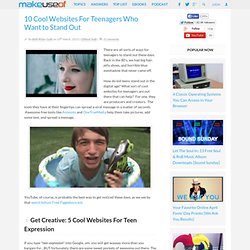 How do kid teens stand out in the digital age? What sort of cool websites for teenagers are out there that can help? For one, they are producers and creators. The tools they have at their fingertips can spread a viral message in a matter of seconds.
10 Cool Websites For Teenagers Who Want to Stand Out