Fotografía/ Imagen
Pat Pat's Photostream
i 80 Votos
Artículo: ¿Puedo hacer esa fotografía? « En busca de la fotografía perfecta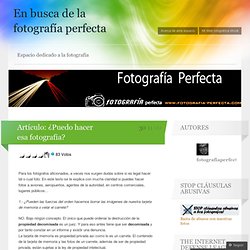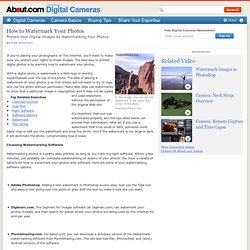 How to Watermark Your Photos - Learn Tips for Watermarking Your Photos
If you're placing your photographs on the Internet, you'll want to make sure you protect your rights to those images. The best way to protect digital photos is by watermarking your photos. With a digital photo, a watermark is a faint logo or word(s) superimposed over the top of the photo.
– : PER ENGLUND photography
FAUNA and FLORA | a photographic approach
PORTFOLIO
Petra Collins
Imogen Cunningham
Aliki & Ania
KIKE SUAY Photography Long Exposure Fine Art
Riot Cinema Collective
Fotografía en Japón
Ensayo de Maryko Takeuchi curadora invitada de "Spotlight on Japan" para Paris Photo 2008 Part 1 Part 2
Nynewe's Photostream
Jimmy Backius photographer
olaf wipperfürth photography
Jeremy Dyer
Mozilla Firefox
Arthur Siegel, Margaret de Patta, Elsa Kula, David Pratt, Bernard Siegel, George Barford, Frederick Sommer, Raoul Hausmann, Ralph Steiner, Jaromir Funke, Eli Lissitsky, Floris Neussus, Gyorky Kepes, Franz Roh, Kurt Schwitters, Robert Heinecken, Umbo, Otto
"The shadows that things make The things that shadows make"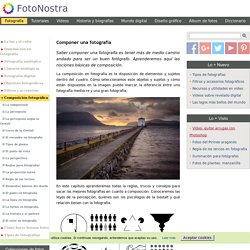 Composición fotográfica: El arte de saber mirar para crear
Saber mirar, algo que resulta difícil en fotografía pero a la vez indispensable para obtener buenas fotografías.
Andrewf photography
"ARTS FOTOGRÁFICA"
S i la fotografía es el arte de fijar una sombra, el vidrio es el medio que transfiere esa sombra a la película.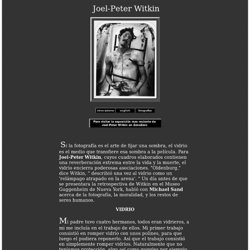 Joel-Peter Witkin
Onyx Earth
Visiones de Vanguardia
Cámara X
andrewfphoto on deviantART
Fisiogramas.com
Fotógrafo Digital
La concurrencia que el 19 de diciembre de 1937 se reunió en el Bushnell Memorial de Massachusetts para asistir a una demostración realizada por Harold Edgerton, quedó perpleja al contemplar unas imágenes que, de impensables, parecían pura ciencia ficción.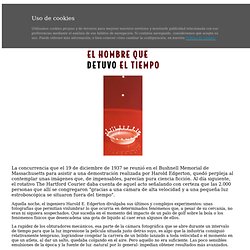 La Revista: Fotografía. El hombre que detuvo el tiempo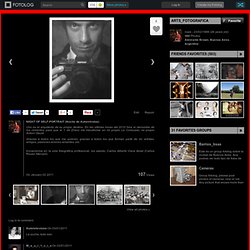 NIGHT OF SELF-PORTRAIT (Noche de Autoretratos)
Uno es el arquitecto de su propio destino. En las últimas horas del 2010 hice el derrumbe de los cimientos para que el 1 de Enero me transforme en mi propio Le Corbusier, mi propio Antoni Gaudi. Gracias a todos los que me quieren, gracias a todos los que forman parte de mi: artistas, amigos, pasiones-amores-amantes, etc.
Lighting For Photo