Home
PLANETE DECO a homes world | Bienvenue sur mon blog qui regroupe les belles décos intérieures à travers le monde.PLANETE DECO a homes world | Bienvenue sur mon blog qui regroupe les belles décos intérieures à travers le monde. Food & Home - Get recettes pour gæstemad et astuces pour une maison confortable. SA Décor & Design Blog. My Leitmotiv. Stadshem. Andreas Bergström Linné, Haga & Inom vallgraven AnnaCecilia Björk.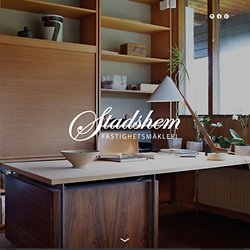 Wealden Times | wealdentimes.co.uk | Interiors by Art House. Drömbilder från våra lägenheter | Alvhem Mäkleri och Interiör. Home Visits | Lovely Life. Vi har fått hälsa på hemma hos Nina, Palle och sladdisen Mila som är 10 år.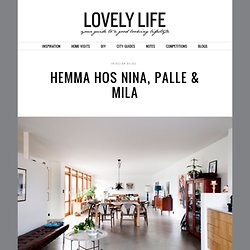 De andra tre barnen är vuxna och har flyttat hemifrån. Nina arbetar som produktionsledare på reklambyrån Garbergs Malmö, Palle är frilansande filmfotograf och Mila går i fjärde klass på Djupadalsskolan. Berätta, vart bor ni? Decorating, DIY, Room Design Ideas - Shelterness. *Дизайн и декор* PS AT HOME. Woonblog. Het architectenkoppel Tine en Peter kocht een authentiek pand in Brussel en brak de donkere zolderverdieping af om er een lichte leefruimte met living, keuken en terras te kunnen plaatsen.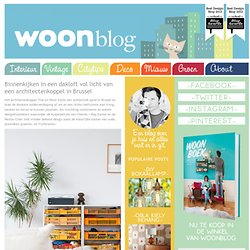 Als inrichting combineren ze enkele designklassiekers waaronder de kuipstoeltjes van Charles + Ray Eames en de Panton Chair met minder bekend design zoals de kleurrijke kasten van oude, plastieken groente- en fruitkratten. Toen we hen bezochten ontdekten we dat hun Togo van Ligne Roset toch wel een fantastisch goede zetel is. Designtripper. Maison de lectrice : tous les diaporamas - Décoration. Magazine DECOR. Interiors. Latest issueThe indoors and out issue May 2014 In this issueLiving, dining, decorating indoors and out; three English style garden retreats; casual outdoor looks on the west coast, easy Meyer lemon tart; how to keep your pillows fresh and clean; and how to get the most of our outdoor living space. more PollYou Must select an option.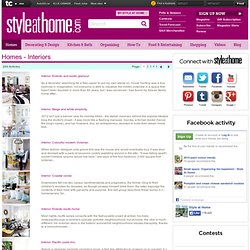 Please try again. From the Editor Sign of the times By Erin McLaughlin I love how our piece of the world experiences the full range of seasons. Spring, summer, autumn, winter -- each has its own unique beauty. Un petit appartement à part. Voici quelques nouveautés de la gamme Ikea PS sortie en mai qui pourraient bien se retrouver dans nos petits espaces...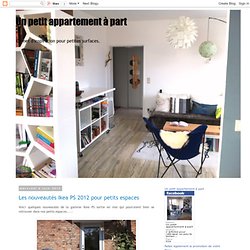 Pure Sweet Home : Le meilleur de la déco et de la maison. Explore chosen house tours for ideas and inspiration. The Complete Guide to Imperfect Homemaking. Small Place Style. Home - Creature Comforts - daily inspiration, style, diy projects + freebies. Le Journal de la Maison - Le site officiel du magazine Le Journal de la Maison. Design*Sponge. Decor8. The happy home. Oh, hello friend: you are loved. Door Sixteen. Bloesem. Dear All… You will just have to bear with me while you read through this somewhat lengthy post..., yes, you are right, quite out of character for me to be this longwinded...but there is so much to tell!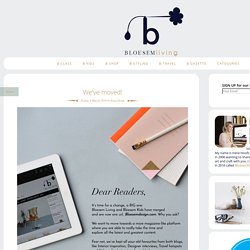 Where to start… Often people ask me how it is even possible to make a living writing a blog and I see their jaws drop when I tell them I am actually writing two blogs ... what, how, wait, how do you do that? Apartment Therapy. Morning's light. Bolaget Fastighetsförmedling. 3:a i Rörsjöstaden För kunds räkning söker vi 3:a med balkong i Rörsjöstaden.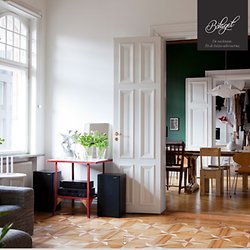 Ej bottenvåning. För mer information kontakta Linda Koleszar, tel: 040-10 11 08. Stylizimo blog. The style files.
---