Authors
The Modern Library | 100 Best | Novels
Title: Visions of CrimsonAuthor: VIII and XIIIRating: Full Name (including any titles): RoxasFull Species(es): Nobody Ukeficatus CharacterusHair Color (include adjectives): As canonEye Color (include adjectives): As canonUnusual Markings/Colorations/Physical Features: Separate from Sora, somehow.Special Possessions (if any): I'd say keyblades, but for some reason those get relatively little use. Origin: The obsessed mind of an Akuroku fan with a non-con kink.Connections To Canon Characters: Claim to be themSpecial Abilities: None as far as I've seen.Other Annoying Traits: Uke to where all I want to do is slap sense into him, not pity him.
kingdom_spork: Woo-hoo! Another spork!
Welcome to KatieMacAlister.com!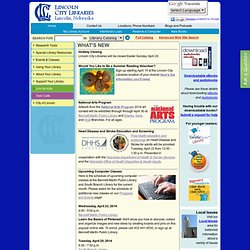 Lincoln City Libraries
Holiday Closing Lincoln City Libraries will be closed Monday, January 20 in observance of Martin Luther King Jr. Day. This Week's New Podcast
dragonsepts.com
Happy Ben and Fran Day! After five very long years, I'm delighted that Ben and Fran are back via In the Company of Vampires. I've loved both of them for so long, and I can't tell you how happy it made me to be able to write them into the adult world.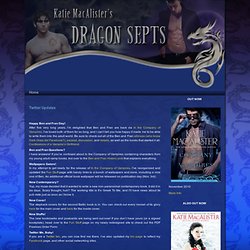 the best ebooks at the best price: free! Browse through the most popular titles, recommendations, or recent reviews from our visitors. Perhaps you'll find something interesting in the special collections. There are more than 29,000 eBooks available for Kindle, Nook, iPad and most other eReaders, and they're all free!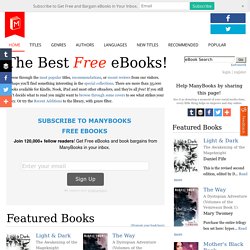 Free eBooks for your iPad, smartphone, or eBook reader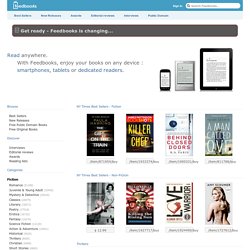 Feedbooks | Food for the mind
Sign In Read anywhere. With Feedbooks, enjoy your books on any device : smartphones, tablets or dedicated readers. Browse Best Sellers
Sell Used Books