WebDesign
Aurélien Viers, Directeur adjoint au numérique au Nouvel Obs, partage ses convictions sur les nouveaux formats numériques. De la vidéo à l'infographie, du tweet au reportage à la manière de Snow Fall du New York Times, il décrypte pour nous les tendances émergentes en structurant son analyse autour des réseaux sociaux, du mobile et de l'image : « avant de créer un nouveau format, je me demande toujours s'il s'intègre dans les réseaux sociaux, s'il peut être consulté depuis un mobile et s'il est visuel ». 1/ Les histoires racontées par l'image sont très partagées, pourquoi ? « Je crois en la force du visuel, c'est-à-dire à la photo, l'infographie, la vidéo et le dessin.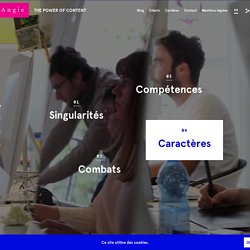 Freelance Designers: Graphic Design | Web Designers | Photographers | Writers
Glam est une plateforme de vertical social media offrant aux individus et organisations showrooms de talents, outils de productivités et branding personel, espaces de communications et ecommerce GlamFree Freelances Communication | GlamShows Artistes Spectacle | GlamAct Comédiens, Producteurs, Realisateurs | GlamParis Mannequins, Photographes, Stylistes | GlamChic Hôtesses, Evénementiel | GlamZic Professionnels de la Musique | GlamTour Professionnels du Tourisme, Hotellerie
Freelances Communication Marketing Graphistes | GlamFree | GLAM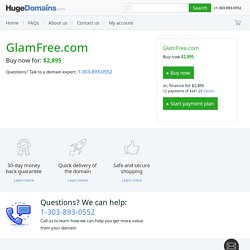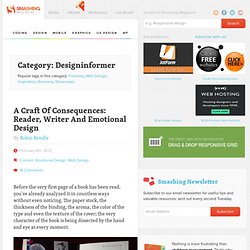 A Craft Of Consequences: Reader, Writer And Emotional Design Before the very first page of a book has been read, you've already analyzed it in countless ways without even noticing. The paper stock, the thickness of the binding, the aroma, the color of the type and even the texture of the cover; the very character of the book is being dissected by the hand and eye at every moment. In this brief second there is a dialogue between the reader and the object. This conversation is subtle and complex, but for most people it is entirely subconscious. This is because we rarely think about these things — we feel them instead.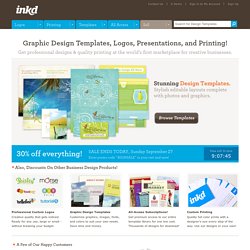 Inkd offers more professional graphic design templates available for download than anyone else. Simply select your files and download them to your computer. Customize graphics, images, fonts and colors to suit your own needs. Save time and money. Even find a designer to help you. Inkd is more than a place to buy truly unique graphic designs.
HTML Email Template Design and Coding Service — EmailCraft.com
Design Principles: Visual Perception And The Principles Of Gestalt This article is part of a new series about design principles that can serve both as a refresher for seasoned designers and reference for newcomers to the industry. Hopefully, the content covered here isn't too obvious and self-explanatory, but it's always great to have a nice quick refresher every now and again, isn't it? — Ed.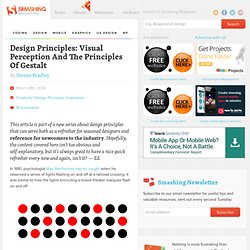 Smashing Magazine - Page 2
Graphiste freelance Paris Bordeaux et infographiste free-lance indépendant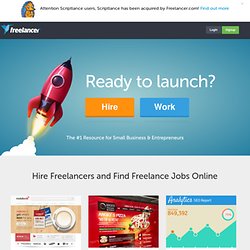 Freelancer.com is the world's largest freelancing, outsourcing, and crowdsourcing marketplace for small business. With over 10 million users, you can hire a freelancer to do your contract work at a fraction of the cost. Whether you need PHP developers, web designers, or content writers, you can outsource jobs within minutes. Browse through hundreds of skills including copywriting, data entry, and graphic design or more technical areas like coding HTML, programming MySQL, and designing CSS.
Web Designers 123
Webdesigner et intégrateur web depuis 10 ans, mon expérience et ma passion pour ce métier m'ont permis d'acquérir un savoir faire alliant qualité et rapidité d'exécution. De la création de charte graphique à la réalisation de sites web, flash, intégration html, css et javascript en passant par le php/mysql et le CMS Wordpress, le responsive design et le mobile first, je suis constamment à l'écoute des dernières technologies et tendances. Mes expériences au sein de diverses structures (webagency, studio photo et freelance) me permettent d'assurer un projet répondant au mieux à vos besoins et à votre cahier des charges en y apportant un design et une ergonomie cohérente. Compétences : Photoshop, Flash Actionscript 3, Edge (navigate, code, inspect, reflow), Wordpress, Xhtml, HTML5, CSS2, CSS3, Sass / Compass, Javascript / jquery, Responsive design, Mobile first, Dreamweaver, Illustrator, Php Mysql.
Webdesigner Freelance / Indépendant - Flash designer - actionscript 2 et 3 - Typolight / Contao - Elgg
Benjamin Laible - webdesigner « Passionné de webdesign et d'Internet, j'ai fait mes premiers pas professionnels au début des années 2000 dans des départements interactifs liés au secteur audiovisuel. C'est depuis 2003 que je travaille en tant que graphiste et webdesigner freelance, spécialisé dans la création de sites Internet et dans la réalisation d'éléments promotionnels web, tels que des animations ou des emailings. Portant un soin particulier à l'ergonomie et à un design au service de l'utilisateur, je compte parmi mes clients des PME, des agences de communication ainsi que des grands groupes. Parallèlement à mon activité d'indépendant, j'enseigne le webdesign au Campus de la Fonderie de l'Image. » Responsive webdesign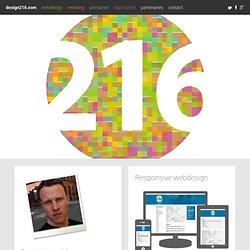 Webdesigner Freelance / Directeur Artistique Web / Infographiste Paris - design216 - Site Internet de Benjamin Laible