Origami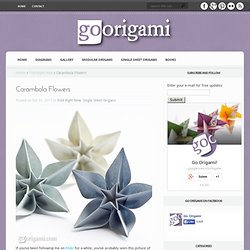 If you've been following me on Flickr for a while, you've probably seen this picture of Carambola Flowers before – I folded them ages ago! But since my Pro account is going to expire in a few days time (and I don't feel like upgrading it again), a lot of my old photos won't be displayed anymore. So I decided it would be a good idea to share the very best of them on my blog! These absolutely beautiful origami flowers were designed by Carmen Sprung and I just love them!
Home Polyhedra are beautiful 3-D geometrical figures that have fascinated philosophers, mathematicians and artists for millennia. On this site are a few hundred paper models available for free. Make the models yourself.Click on a picture to go to a page with a net of the model. Pictures of more models: Visual index Index of all pages by type: Paper models of polyhedra Alphabetic ordered list with all paper models: Alphabetic index Polyhedra??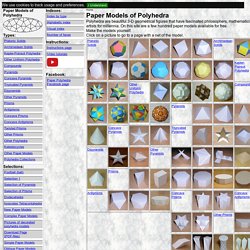 Today I am showing you part 2 of how to make a kusudama ball. You can find the first part here. In part 1, I showed you have to make the individual flowers; you should now have 12 flowers made from 60 individual petals. For part 2 you will need: 12 flowers (made from 60 petals)GlueString or a ribbonBead(s)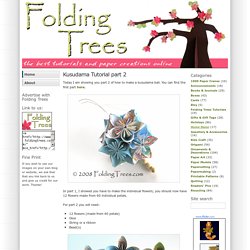 Here in New Zealand we are now in the middle of winter, and when playing around with some LED fairy lights I thought I would combine my love for origami and bringing some winter sparkle to our house. And so the balloon lights were born!! Ok let's get started with the tutorial! This is what you need for this project: Pretty paper (appr. 20 sheets, mine were 90 x 90mm) on a white or light background.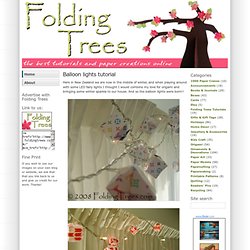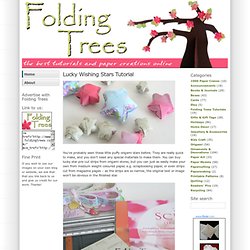 You've probably seen these little puffy origami stars before. They are really quick to make, and you don't need any special materials to make them. You can buy lucky star pre-cut strips from origami stores, but you can just as easily make your own from medium weight coloured paper, e.g. scrapbooking paper, or even strips cut from magazine pages – as the strips are so narrow, the original text or image won't be obvious in the finished star. Anti-clockwise from top left: pre-cut strips, paper cutter, scrapbook paper, magazine page. Now on to the tutorial! To give you an idea of size, I've made stars in 3 different sizes to show you: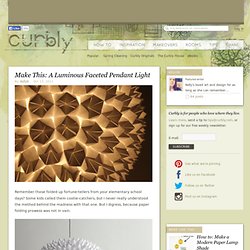 Remember those folded up fortune-tellers from your elementary school days? Some kids called them cootie-catchers, but I never really understood the method behind the madness with that one. But I digress, because paper folding prowess was not in vain. Take a longing glance at this beautiful DIY faceted pendant sphere, completely covered in small fortune tellers!