Personality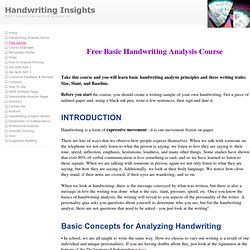 Free Basic Handwriting Analysis Course Take this course and you will learn basic handwriting analysis principles and three writing traits: Size, Slant, and Baseline. Before you start the course, you should create a writing sample of your own handwriting.
Free Basic Hand Writing Analysis Course from Handwriting Insights 5 Minute Handwriting Analysis Kit Reveals Personality Test Traits Inventory
Assess your personality We've developed a new kind of personality test which is free, fun, fast and accurate. Our test has been designed by a team of professional psychologists. It employs innovative answering techniques, allowing for increased accuracy and an enjoyable process. Try the test now and see how you score!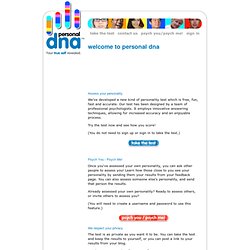 Free Personality Test by LearnMyself
What Will I Learn? You will see the five main traits of your personality: openness, extraversion, conscientiousness, agreeableness, and neuroticism. A breakdown of 30 traits like kindness, anger, imagination and intellet. Strengths vs weaknesses, you as an infographic and much more.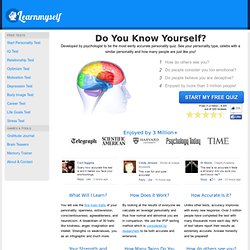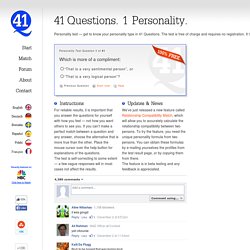 Personality test — get to know your personality type in 41 Questions. The test is free of charge and requires no registration. It takes about five minutes to complete.