Logos
Graphic Design Blog, Tips and Jobs. Design Blog | Inspiration and Resources for Designers | Design S. LogoPond - Identity Inspiration - Logo inspiration gallery - Logospire.
Logo Design Trends 2008. Take a look at the logo designs above.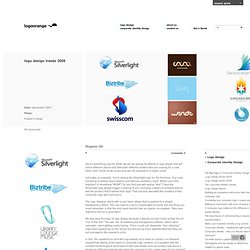 What's your first reaction? They bowl you over and leave you speechless - and somewhat confused don't they?
---