Photoshop
Photoshop Killer Tips. Dave Cross – the website. Texas Chicks Blogs and Pics — Making Digital Photography Easy for You! The Complete Picture with Julieanne Kost - Enhancing Light. Community Translation Episode available in 0 languages Available Translations: Join the Community Translation Project.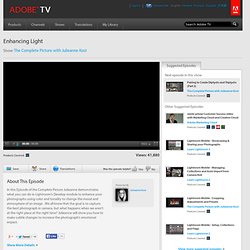 The Russell Brown Show - Advanced Masking with Photoshop CS5. Share this Episode Autoplay End of Video Show End Screen.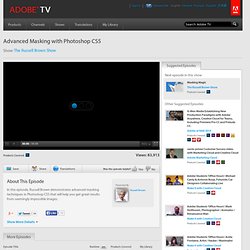 Adobe Photoshop Lightroom tutorials by Julieanne Kost. Tethered Capture with Lightroom 5 In this episode of The Complete Picture Julieanne walks through setting up the Tethered Capture setting in Lightroom and demonstrates how to automatically apply develop settings and presets as well as sort by descending order to view the most recently taken photograph.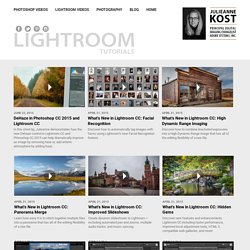 How to Change Capture Time in Lightroom 5. Adobe TV. National Association of Photoshop Professionals (NAPP) Tutorials. So you have made that move, switched from a Windows machine to a new Mac.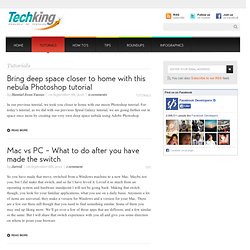 Maybe not you, but I did make that switch, and so far I have loved it. Loved it so much from an operating system and hardware standpoint I will not be going back. Making that switch though, you look for your familiar applications, what you use on a daily basis. TipSquirrel. The Russell Brown Show. Scott Kelby's Photoshop Insider Blog » Photoshop & Digital Photography Techniques, Tutorials, Books, Reviews & More. My portfolio | NAPP Portfolio.
NAPP MEMBER UK — Welshot Imaging Photographic Academy.
---