Photoshop
Kelby TV - Online Shows for Creative Professionals. Automating Smart Object Templates July 17, 2010
Dave Cross – the website
Texas Chicks Blogs and Pics — Making Digital Photography Easy for You!
Community Translation Episode available in 0 languages Available Translations: Join the Community Translation Project Thanks for your interest in translating this episode!
The Complete Picture with Julieanne Kost - Enhancing Light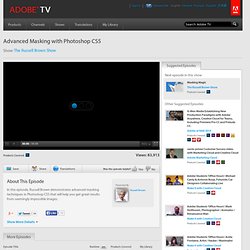 Share this Episode Adjust your embed size below, then copy and paste the embed code above Community Translation Your transcript request has been submitted.
The Russell Brown Show - Advanced Masking with Photoshop CS5
How and When to Rename Files in Lightroom 4 In this episode of The Complete Picture Julieanne provides several suggestions for file naming conventions for creating templates for Import, Batch Renaming, Export and Editing in Photoshop as well as recommends how and when to rename your files. Controlling Selective Color Changes in Lightroom
Adobe Photoshop Lightroom tutorials by Julieanne Kost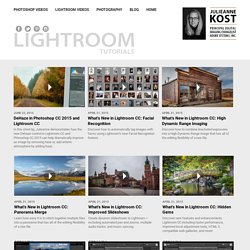 National Association of Photoshop Professionals (NAPP)
Tutorials
My portfolio | NAPP Portfolio
Phaim (fāme) — Larry Becker's Blog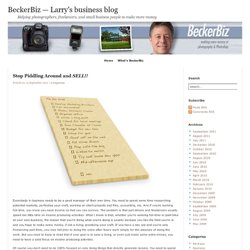 Stop Piddling Around and SELL!! Posted on 13 September 2011 | 2 responses Everybody in business needs to be a good manager of their own time.
NAPP MEMBER UK —
Welshot Imaging Photographic Academy