Photoshop
Dave Cross – the website
Texas Chicks Blogs and Pics — Making Digital Photography Easy for You!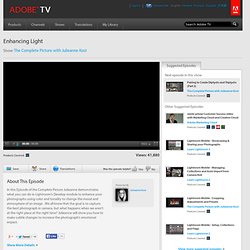 Community Translation Episode available in 0 languages Available Translations: Join the Community Translation Project
The Complete Picture with Julieanne Kost - Enhancing Light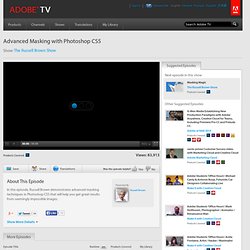 Share this Episode Autoplay End of Video Show End Screen
The Russell Brown Show - Advanced Masking with Photoshop CS5
Tethered Capture with Lightroom 5 In this episode of The Complete Picture Julieanne walks through setting up the Tethered Capture setting in Lightroom and demonstrates how to automatically apply develop settings and presets as well as sort by descending order to view the most recently taken photograph. How to Change Capture Time in Lightroom 5
Adobe Photoshop Lightroom tutorials by Julieanne Kost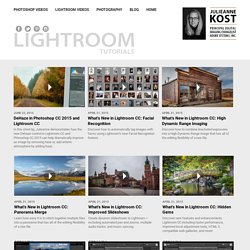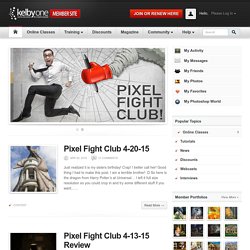 Learning about Typography part 4 Typography is such a big part of design, and yet it can be daunting and scary and passed over by us as designers because we just are not really aware of the rules and what to do. Cameron Chapman has done a series of wonderful articles that I came across that I wanted to share the links with you so that you and I can become better type practitioners. So make sure you go over to Noupe.com and check out this final article in the series and then maybe follow some of the links that Cameron has provided to learn even more. http://www.noupe.com/design/a-crash-course-in-typography-pulling-it-all-together.html
Tutorials
So you have made that move, switched from a Windows machine to a new Mac. Maybe not you, but I did make that switch, and so far I have loved it. Loved it so much from an operating system and hardware standpoint I will not be going back. Making that switch though, you look for your familiar applications, what you use on a daily basis.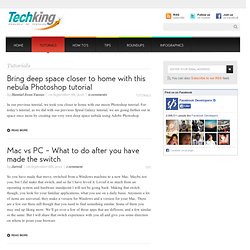 Creating a particle field using Photoshop's 3D features requires a few tricks, but with a little setup and the right techniques, you can create some fantastic random effects. Read more → Recently I was asked about making a Photoshop document with an editable zig zag pattern so I set off looking into using the pen tool and all manner of shenanigans, then I thought about using filter, here's what I came up with; Read more → It's inevitable when you're making digital photographs that you are going to encounter digital noise.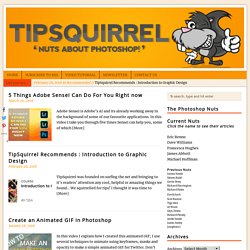 Coming off such an amazing year, it's a bit daunting to think about the New Year already unfolding. Being a very fortunate photographer with the lifetime self-assignment of affecting the world as a visual storyteller, each day brings its frustrations and rewards, propelling me onto the next. As one who really hates calendars and loathes clocks, containerizing life in twelve-month blocks at times seems stifling. Like Mark Twain said, "Twenty years from now you will be more disappointed by the things you didn't do than by the ones you did do. So throw off the bowlines, sail away from the safe harbor. Catch the trade winds in your sails.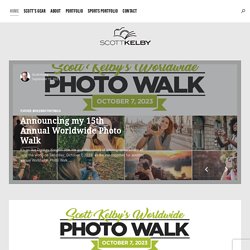 NAPP MEMBER UK —
Welshot Imaging Photographic Academy