Maitrise usage
_x_map_v1.5_.png (Image PNG, 5252x3220 pixels)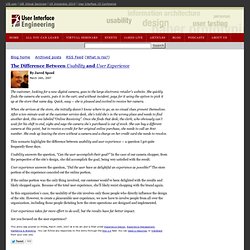 The Difference Between Usability and User Experience
The customer, looking for a new digital camera, goes to the large electronic retailer's website. She quickly finds the camera she wants, puts it in the cart, and without incident, pays for it using the option to pick it up at the store that same day.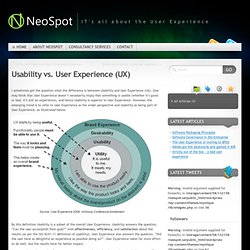 I sometimes get the question what the difference is between Usability and User Experience (UX).
Usability vs. User Experience (UX)
Bénéfices
updated May 25, 2010 12:23 pm | 86,637 views Definition The role of Business Relationship Management, or the Business Relationship Manager (BRM), is an emerging role in Information Technology (IT) organizations.
Business Relationship Manager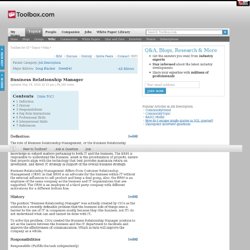 Club des Maîtres d\'ouvrage des Systèmes d\'Information
urbanisme
Historique et contexte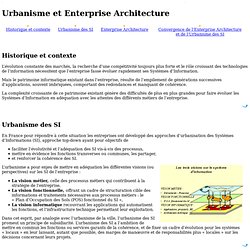 Laurent Faibis a dirigé l'édition de La France et ses multinationales, Xerfi 2011.
Maîtriser l'informatisation
Le blog du marketing interactif et des bonnes pratiques en accessibilité, ergonomie, design, éditorial, web social et technique.
December 8, 2010 by Roger Kastner Why Projects Succeed is a blog series in which Slalom Business Architect Roger Kastner sheds light on key factors behind the art and science of successful project management and invites readers to discuss how they apply across different environments.
Why Projects Succeed: Customer Involvement « The Slalom Blog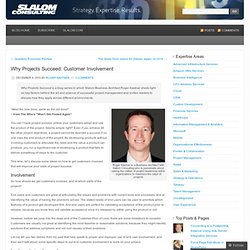 Une interface conviviale (3/3)
vers des exigences d'ergonomie… Ceci est le dernier volet de ma série consacrée au traitement de cette exigence « L'interface doit être conviviale » avec un focus sur les exigences ergonomiques, le test I.H.M. et le test d'utilisabilité (« user testing » ou « usability testing » en anglais).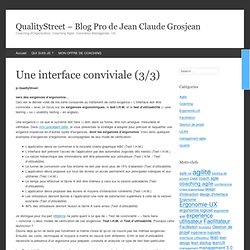 Il fallait bien débuter un jour… Après avoir empilé des sources bibliographiques, il est désormais temps pour moi de vous les faire partager. Même si , je débute cette liste ce jour et suis certain que ce billet prendra de l'embonpoint avec le temps…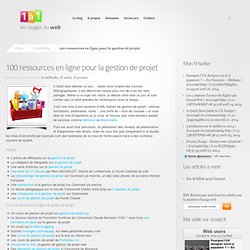 100 ressources en ligne pour la gestion de projet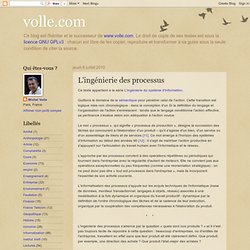 L'ingénierie des processus
Ce texte appartient à la série L'ingénierie du système d'information.