Web
Web
Web Typography: Educational Resources, Tools and Techniques - Smashing Magazine. Advertisement Web typography has evolved a lot over the last years.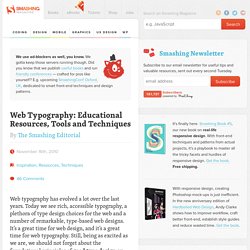 Today we see rich, accessible typography, a plethora of type design choices for the web and a number of remarkable, type-based web designs. It's a great time for web design, and it's a great time for web typography. Beautiful Minimalist Desktop Wallpapers. Minimal art is known for its simplicity in both form and content, where individual expression is isolated in order to achieve effective minimal art.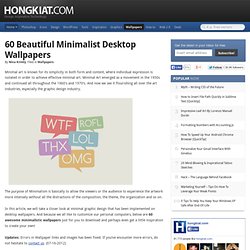 Minimal Art emerged as a movement in the 1950s and continued all throughout the 1960′s and 1970′s. And now we see it flourishing all over the art industries, especially the graphic design industry. Exceptional Digital Paintings and Character Illustrations. Some of the Most Beautiful Digital Paintings and Character Illustrations Amazing and beautiful digital paintings and character illustrations by awesome artists.
The latter is a niche of the first so basically these are all digital paintings. Character Illustrations require a huge amount of detail work, that's because you have to work on expressions a lot. Boundless creativity is required and the artists of these paintings had exactly that. PAPERTOYS « LouLou & Tummie. Website of Belgian artist Wim Delvoye.
---