Philippelaine
Philippe LAINE
Survey done! Take more surveys by signing up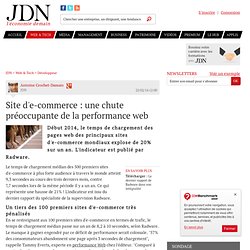 Début 2014, le temps de chargement des pages web des principaux sites d'e-commerce mondiaux explose de 20% sur un an. L'indicateur est publié par Radware. Le temps de chargement médian des 500 premiers sites d'e-commerce à plus forte audience à travers le monde atteint 9,3 secondes au cours des trois derniers mois, contre 7,7 secondes lors de la même période il y a un an. Ce qui représente une hausse de 21% ! L'indicateur est issu du dernier rapport du spécialiste de la supervision Radware. Un tiers des 100 premiers sites d'e-commerce très pénalisés
Site d'e-commerce : une chute préoccupante de la performance web
Life's too short for bad software! Want to create delightful user interfaces? Start by wireframing them in Balsamiq Mockups.  Download Desktop App ☁ Start Web App Trial launch demo version Unleash Your Creativity!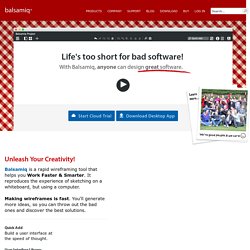 Les Frères Gomès | Les Frères Gomès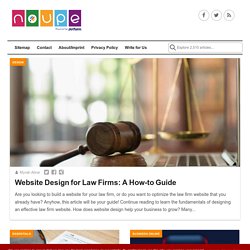 Jan 23 2014 SVG is the new standard for vector images in the browser. Vector editors such as Adobe Illustrator allow to directly save to that format and modern browsers have no problems to properly display SVG.