Blogs
The Blog of Author Tim Ferriss. This post is about the third book in the Tim Ferriss Book Club, which is limited to books that have dramatically impacted my life.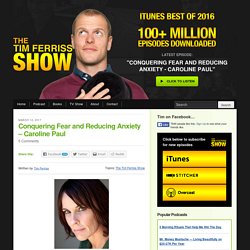 Enjoy! "I strongly recommend [The Art of Learning] for anyone who lives in a world of competition, whether it's sports or business or anywhere else." - Mark Messier, 6-Time Stanley Cup Champion "[This book] is a testimonial to the timeless principle of 'do less and accomplish more.' Highly recommended." - Deepak Chopra. Le Bonheur Pour Les Nuls. Le Monde Des Séries - Blog LeMonde.fr. Articles | Des livres pour changer de vie.
27 astuces pour augmenter votre pouvoir d'achat. Par Jean-Jacques Hénin le mercredi 14 mai 2008 avec Le pouvoir d'achat est actuellement au cœur de beaucoup de discussions et probablement un de vos sujets actuels de préoccupations.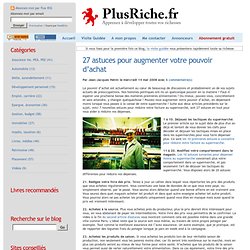 Nos hommes politiques ont-ils un quelconque pouvoir en la matière ? Faut-il espérer une prochaine baisse des matières premières alimentaires ? Ou mieux, pouvez-vous, concrètement et sans attendre, y changer quelquechose ? Pouvez-vous augmenter votre pouvoir d'achat, en dépensant moins lorsque vous passez à la caisse de votre supermarché ? Habitudes Zen.
---