Philipp5757
Design with Intent | Design and human behaviour. Urban Energy Community. COMMON | Home.
Improve Your Google Search Skills [Infographic] - How-To Geek - StumbleUpon. Don't limit yourself to just plugging in simple search terms to Google; check out this infographic and learn a search string search or two.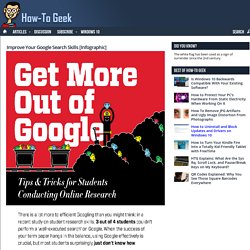 You don't need to limit yourself to searching just for simple strings; Google supports all manner of handy search tricks. If you want to search just HowToGeek.com's archive of XBMC articles, for example, you can plug in site:howtogeek.com XBMC to search our site. Get More Out of Google [HackCollege via Mashable] Jason Fitzpatrick is warranty-voiding DIYer and all around geek. When he's not documenting mods and hacks he's doing his best to make sure a generation of college students graduate knowing they should put their pants on one leg at a time and go on to greatness, just like Bruce Dickinson.
Blogs. Design. Help.
---