Understanding the Brain
Here's even more evidence that physical fitness can help your brain: Canadian researchers have found that stroke survivors experience better memory , thinking and language skills with six months of exercise.
Exercise After Stroke Could Help Improve Memory: Study
Who's conscious? – Pharyngula
A recent meeting of neuroscientists tried to define a set of criteria for that murky phenomenon called "consciousness".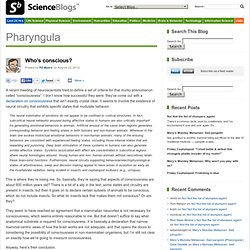 Rat Study Shows Early Mental Training May Aid Later Brain Function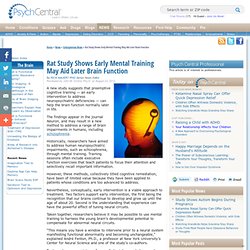 By Rick Nauert PhD Senior News Editor Reviewed by John M. Grohol, Psy.D. on August 23, 2012
http://spectrum.ieee.org/tech-talk/at-work/innovation/how-do-you
Neurons Produced Via Adult Cells - Health News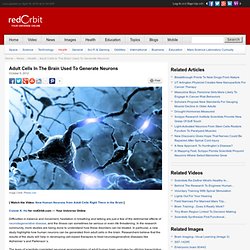 October 5, 2012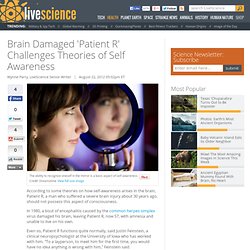 Brain Damaged 'Patient R' Challenges Theories of Self Awareness
According to some theories on how self-awareness arises in the brain, Patient R, a man who suffered a severe brain injury about 30 years ago, should not possess this aspect of consciousness.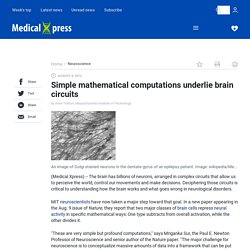 Aug 08, Neuroscience
Simple mathematical computations underlie brain circuits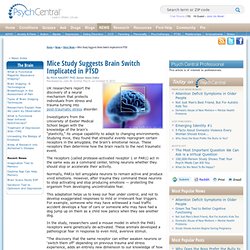 Mice Study Suggests Brain Switch Implicated in PTSD
By Rick Nauert PhD Senior News Editor Reviewed by John M.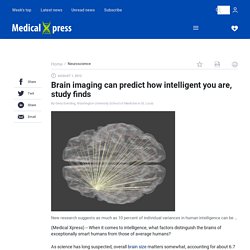 Aug 01, Neuroscience New research suggests as much as 10 percent of individual variances in human intelligence can be predicted based on the strength of neural connections between the left prefrontal cortex and other regions of the brain. WUSTL IMAGE / MICHAEL COLE
Brain imaging can predict how intelligent you are, study finds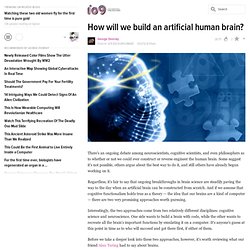 This is why I hate both transhumanism and philosophy in general: neither can tell the difference between the image of an object, and the object itself.
How will we build an artificial human brain?
Scientists use light to control brain with flick of a switch
First, cells in the brain itself must be genetically altered so they react to light. Such genetic modification of human cells is still an emerging science and the long term effects are still largely unknown.
How Do You Assemble a Brain? Randomly
It is a puzzlement: How do you assemble and wire an information processing device as complex as the mammalian brain? There are roughly 86 billion neurons in a human brain, forming about a quadrillion synapses. A rat's brain is just one thousandth that size, but still pretty complex, with 56 million neurons and 500 billion synapses.
Paralyzed Rats Learn to Walk Again
Paralyzed rats learned to walk again after a combination of electro-chemical stimulation to their injured spines and intensive rehabilitation therapy.
A new study finds that mice have a distinct neural subsystem that links the nose to the brain and is associated with instinctually important smells such as those emitted by predators.
Mice have different neural subsystem associated with instinctually important smells
The language of neural cells
Aug 23, Neuroscience
To Your Brain, the World Is 2D
What's the Latest Development?
Scientists Successfully 'Hack' Brain To Obtain Private Data