Business Cards
40 Cool Business Card Examples With Beautiful Typography | DesignBeep
Business Card Portfolio | Business Card Gallery at Taste of Ink Studios
How bland are your business cards ? If the answer is "very," consider that while a functional but boring card may be getting the job done (if that job consists of sitting in someone's rolodex), they may not be landing you very many design jobs. Ideally, your business cards should be able to communicate instantly what you do and something about you.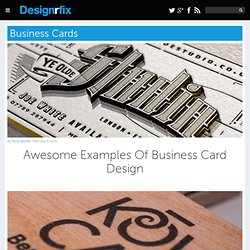 Business Cards
Learn how to earn $125 or more per hour as a freelancer - Click Here
Business Card at DzineBlog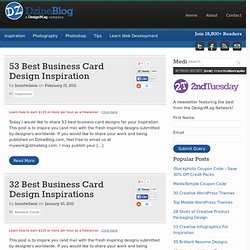 Inspiration: Unique Business Cards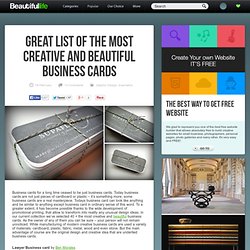 Business cards for a long time ceased to be just business cards.
Great List of the Most Creative and Beautiful Business Cards
50 Highly Creative Business Card Designs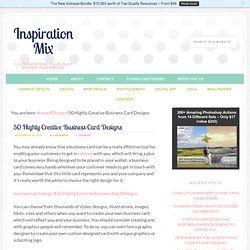 You may already know that a business card can be a really effective tool for enabling your customers to get in contact with you, which will bring a plus to your business. Being designed to be placed in your wallet, a business card comes very handy wherever your customer needs to get in touch with you.
Business Cards
Amuse brochure - Brochures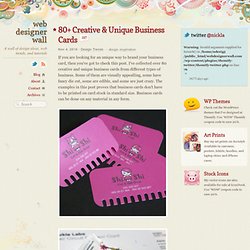 If you are looking for an unique way to brand your business card, then you've got to check this post. I've collected over 80 creative and unique business cards from different types of business. Some of them are visually appealling, some have fancy die cut, some are edible, and some are just crazy.
80+ Creative & Unique Business Cards
50 Creative and Inspiring Business Cards Design
Glenn Says: March 18th, 2009 at 8:21 PM sir i have just twit about this post.. wish i will win on this contest.. i want these beautiful card designs. :)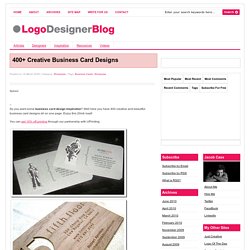 100 Creative and Unique Business Cards
Business Cards | Business Cards
Blackjack - Graphic Basement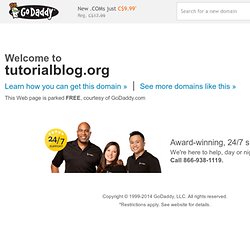 Your business card carries the brand of your company and represents yourself, a well designed and printed card can impress and make people take notice and remember you which is what you're aiming for. A badly designed or printed card can leave a bad impression or even worse be simply forgotten. I'm currently researching creative business cards as I felt it's about time I made some up for my company, there are many examples of great business cards and today we will be showcasing 15 of the best, Enjoy …
TutorialBlog.org
There is no doubt that all graphic designers are internet-savvy; many conduct their marketing efforts with social media and online portfolios. However, the need to personally establish business connections comes up once in while. Without a virtual art gallery to showcase your skills, what do you do?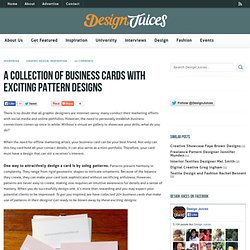 A Collection of Business Cards with Exciting Pattern Designs
Making a Grungy Business Card - Luxa - Photoshop Tutorials, Videos, Brushes, Tips & Tricks
There are many different ways to attack a business card design.