Interesting Tid Bits
Emergency and Disaster Information Service. Resources.
Places
EVGAs Classified SR-X Motherboard Hits the Market. EVGA has finally released the Classified SR-X after initially showing it off at CES 2012.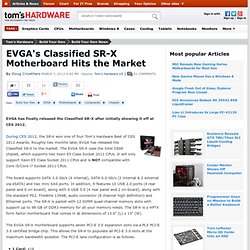 During CES 2012, the SR-X won one of four Tom's Hardware Best of CES 2012 Awards. Roughly two months later, EVGA has released the Classified SR-X to the market. How Secure Is My Password? Online Rhyming Dictionary for Poetry and Songwriting.
The Arena for Accountable Predictions - Long Bets.
---