School
View current | International Internships. NoteWagon - The Student Note Market. OuiBox. Dr. Patrice Hall. I've been out of pocket for a few weeks, but I'm back at work this week, at least part-time.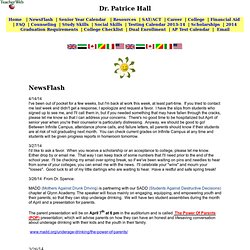 If you tried to contact me last week and didn't get a response, I apologize and request a favor. I have the slips from students who signed up to see me, and I'll call them in, but if you needed something that may have fallen through the cracks, please let me know so that I can address your concerns. EasyBib: Free Bibliography Maker - MLA, APA, Chicago citation styles. Official College Planning Tools | Research Colleges and Universities Online. Home.
Scholarships. Math. Study Guides & Essay Editing. 83/84 Plus BASIC Games. Algebra » TI-83 / TI-84 Games and Programs. Linear Algebra Toolkit. Faceplates by Texas Instruments. SchoolTube. Society for Science & the Public - Home. Doctors Note | Fake Doctors Note | Fake Doctors Excuse | Doctors Notes. eTextbooks. Languages. Tom March :: Thesis Builders. AcaDemon.COM. Essays, Term Papers for High School Students. Fake Excuse :: Free Fake Doctor Note | Doctor Excuse Note | Doctors Excuse Forms. Today's Most Popular Study Guides.
Online School Payments. Campus Parent Portal Login. Login. Pearson SuccessNet Your Personalized Path to Classroom Success New Year Rollover This year, the New Year Rollover process for Pearson SuccessNet is scheduled for July 11-12, 2014.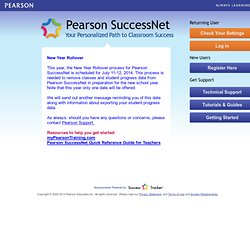 This process is needed to remove classes and student progress data from Pearson SuccessNet in preparation for the new school year. Note that this year only one date will be offered. Glynn Academy. The Golden Rule Winner for March is Rachel Brashear.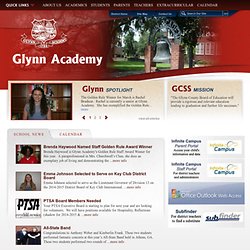 Rachel is currently a senior at Glynn Academy. She has exemplified the Golden Rule... more. Glynn County School System.
---