Pgouveia
Paul
Encyclopedia Mythica: mythology, folklore, and religion.
Google for Education
SAMR. About | orhistory.comorhistory.com. Take a Break. Standardized Testing. Portland and Oregon. EdTech Blogs - Ferlazzo/Richardson etc. Education Policy. How a Radical New Teaching Method Could Unleash a Generation of Geniuses | Wired Business.
He started by telling them that there were kids in other parts of the world who could memorize pi to hundreds of decimal points.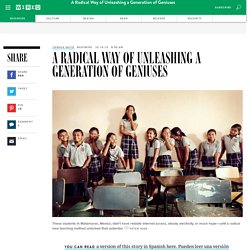 They could write symphonies and build robots and airplanes. Most people wouldn't think that the students at José Urbina López could do those kinds of things. Kids just across the border in Brownsville, Texas, had laptops, high-speed Internet, and tutoring, while in Matamoros the students had intermittent electricity, few computers, limited Internet, and sometimes not enough to eat. "But you do have one thing that makes you the equal of any kid in the world," Juárez Correa said. "Potential." Using Music to Close the Academic Gap - Lori Miller Kase. Several times a week, a group of at-risk youth in Los Angeles reports to makeshift music rooms at Alexandria Elementary School near Koreatown for lessons in violin or cello or bass—and to Saturday ensemble programs where they learn to play with bands and orchestras.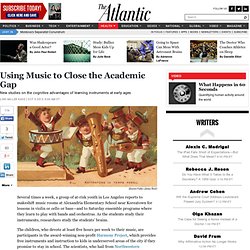 As the students study their instruments, researchers study the students' brains. The children, who devote at least five hours per week to their music, are participants in the award-winning non-profit Harmony Project, which provides free instruments and instruction to kids in underserved areas of the city if they promise to stay in school. The scientists, who hail from Northwestern University's Auditory Neuroscience Laboratory, travel from Evanston, Illinois to a satellite lab in Hollywood for a few weeks each year to examine the impact of the music lessons on the children's language and cognitive skills. What they are finding, according to Dr. Reclaiming the Conversation on Education: Brian Jones. You think you know what teachers do. Right? Wrong.
(freepik.com) You went to school so you think you know what teachers do, right?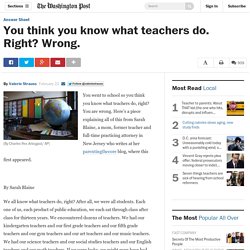 You are wrong. Here's a piece explaining all of this from Sarah Blaine, a mom, former teacher and full-time practicing attorney in New Jersey who writes at her parentingthecore blog, where this first appeared. By Sarah Blaine. Academic Innovations, Publisher of Career Choices. What Work Requires of Schools is the title of the initial SCANS report.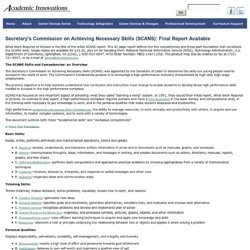 This 61 page report defines the five competencies and three-part foundation that constitute the SCANS skills. Single copies are available for $31.50, plus $4 for handling from: National Technical Information Service (NTIS), Technology Administration, U.S. Department of Commerce, Springfield, VA 22161, 1-800-553-6847. NTIS Order Number: PB92-146711INZ. This product may also be ordered by fax at (703) 321-8547, or by e-mail at orders@ntis.fedworld.gov.
EdTech, Equity and Social Justice. How education reform drives gentrification. Stephanie Yao Long/The Oregonian/Landov Public school teachers in Portland, Ore., and their students are doing a victory lap.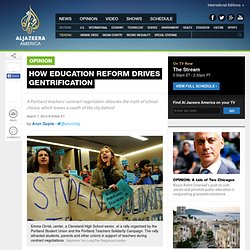 Nearly a year after unveiling a contract proposal that would have put the squeeze on the 2,900-member Portland Association of Teachers (PAT), the Portland School Board on March 3 approved a contract that acceded to virtually every demand from the teachers' union. The board was acting as a stalking horse for corporate attacks on unions and public education nationwide.
Open Ed Resources. International Teaching. Teaching and Learning. Oregon History. 4th grade. Common Core. Project Based Learning.
Instructional Tech Resources. Politics. The deprofessionalization of teaching. Research Specific. Video Resources for Educators.
---