Inbound Marketing
The Fish Firm
Content Marketing | Impact of Oracle's Acquisition of Eloqua
101 Social Media Marketing Resources – 2012 Edition
Here's a monster list of social media marketing resources to help expand your knowledge of this ever-changing ecosystem.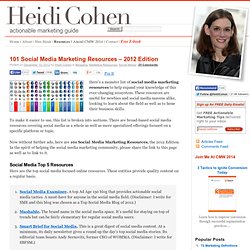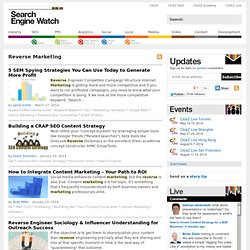 Reverse Marketing News
If the objective is to get them to share/publish your content then reverse engineering precisely what they are sharing and into at that specific moment in time is the best way of "guaranteeing" that outcome.
About Us « PulsePoint Group – Communications Management Consulting
PulsePoint Group is a management and digital consulting firm that provides insight, strategy development and strategic execution for communications and marketing management challenges, with a special focus on social and digital engagement. The firm specializes in C-suite and boardroom-level consulting. By combining creativity and deep experience with rigorous research, PulsePoint Group transforms data derived from cutting-edge metrics into actionable recommendations. This approach has made the firm trusted advisors to many of the FORTUNE 100 companies and has provided PulsePoint Group with a truly global practice. Our practice is organized into four areas, each of which reinforces the other: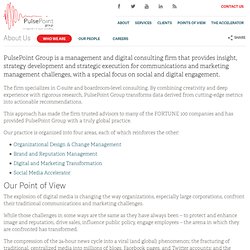 A Buyer Persona Template for the B2B Marketer « The Effective Marketer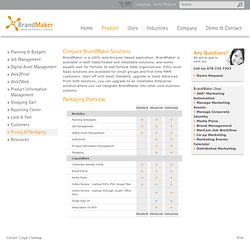 BrandMaker is a 100% web-browser based application.
pricing-packaging
The UK's leading provider of B2C and consumer lead generation, click-through and brand awareness campaign services | emedia UK
Michael Haschek - Beyond The Horizon
Useful Resources - Michael Haschek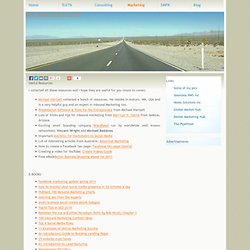 Content Marketing World 2012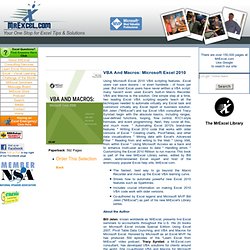 VBA And Macros: Microsoft Excel 2010 Using Microsoft Excel 2010 VBA scripting features, Excel users can save dozens - or even hundreds - of hours per year. But most Excel users have never written a VBA script: many haven't even used Excel's built-in Macro Recorder.
Microsoft Excel Tips, Tricks and Support
In a few short years, social technologies have given social interactions the speed and scale of the Internet. Whether discussing consumer products or organizing political movements, people around the world constantly use social-media platforms to seek and share information.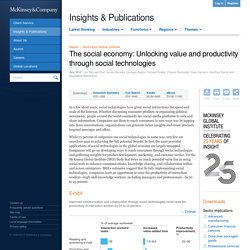 baseone.co
7-time honoree on the of the fastest growing private firms in the country.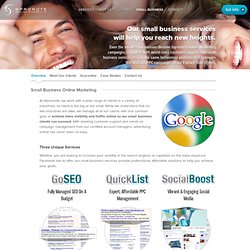 Affordable Online Marketing | 5-Time Inc 500 Honoree | Wpromote
PPC Management & SEO | Search Engine Marketing Firm | Wpromote
Home | Useful Social Media | Corporate Social Media Best Practice for Business & Marketing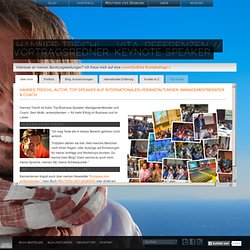 Marketing, Innovation, Web2.0 :: Vorträge & Workshops | anders|denken
Karriere & internationale Einsätze
Written by Tina Calabria, published March 2nd, 2004 Categorised under: articles, intranets, usability & information architecture, websites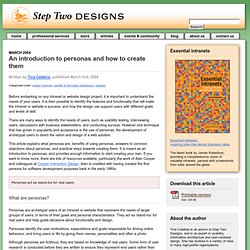 WhitePaperSource - The source for writing and marketing white papers
Marketing Agency Insider | Marketing Agency Blueprint
How To Use White Papers In Your Content Marketing Strategy
InboundOut Small Business Markeing Platform. Inbound Marketing. Outbound Sales. Seo.
5 ways to make it in a social media world
The world is full of people trying to tweet, like and link their way to prosperity. Years from now, we'll all look back at how much time everyone wasted trying to get ahead with social media and think, that was a real "fools rush in" moment. In case you don't get the reference, it means this: nobody ever got anywhere by doing what everyone else is doing. Nobody. And that includes you.
Facebook has overhauled its Pages Insights analytics tool and added a new metric to gauge the health of a page: "People Talking About." That statistic, which users will see on Pages below the total number of "Likes," will be one of four tracked by Pages Insights.
F_MichelleM_Resume.jpg (Immagine JPEG, 1280x1656 pixel)
Designed with Conversion in Mind
Social Media Marketing Kit
Marketing Automation Software, Lead Management - Net-Results
Google Fires Back at Twitter: You Took Yourself Out of Search
What is the best example of a business using google + well?
What am I doing here? Is it worth it? - HubSpot Forums
Thanks for the StumbleUpon advice.