Plantillas
ftp.osuosl.org :: Oregon State University Open Source Lab
Downloading ...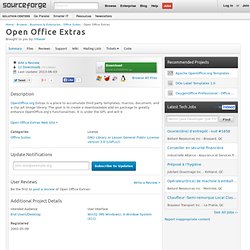 ★ Add a Review 12 Downloads (This Week) Last Update: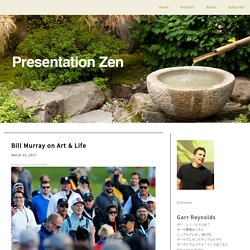 Assembling talking points, lists, and tedious outlines is a rather drab exercise that neither challenges your creative abilities or leads to a rewarding experience for you or your audience. But if you are going to do something different, if you are going to craft a talk that engages, illuminates, and even inspires, then the preparation is going to take creativity. This is especially true for the creation of a short-form presentation such as a TED/TEDx talk, or an Ignite or Pecha Kucha presentation, etc. In spite of much our formal schooling's efforts to mold us into compliance seekers rather than curious and intelligent creatives, we are still at our core creative beings.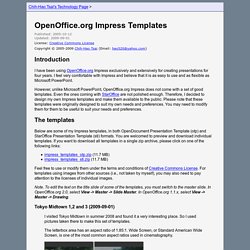 OpenOffice.org Impress Templates
Published: 2005-10-12 Updated: 2009-09-01 License: Creative Commons License Introduction I have been using OpenOffice.org Impress exclusively and extensively for creating presentations for four years. I feel very comfortable with Impress and believe that it is as easy to use and as flexible as Microsoft PowerPoint.
With Zoho, you focus on your business while we take care of the rest with apps that help you get more sales, get paid, support your customers and make your business more productive. "One of our favorite cloud office suites comes from Zoho" "Zoho is the most comprehensive suite of web-based programmes for small businesses..." "I typed this story in Zoho Writer, even though I had never even tried it until this week. So far, so good..." "Zoho CEO Sridhar Vembu weighs in on cloud computing business" More