Trends
It took a while. Even though tens of millions of users were flocking to social media sites every day, most marketers stayed away. They either didn't understand how to join the conversations—without sounding like shills—or they were frightened away by the prospect of associating their brands with questionable content.
Marketers Moving to Social Media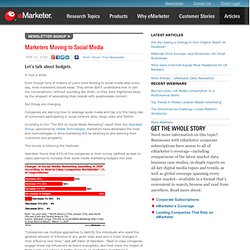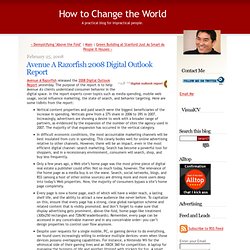 Avenue A Razorfish released the 2008 Digital Outlook Report yesterday. The purpose of the report is to help Avenue A's clients understand consumer behavior in the digital space.
Avenue A Razorfish 2008 Digital Outlook
Consumers are more demanding, time-starved, informed, and choice-saturated than ever-before. For brands to prosper, the solution is simple: become SERVILE. SERVILE means turning your brand into a lifestyle servant focused on catering to the needs, desires and whims of your customers, wherever and whenever they are.