Trends
Micromedia
Socialnetworks. Web3.0. Marketers Moving to Social Media. It took a while.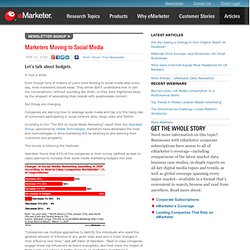 Even though tens of millions of users were flocking to social media sites every day, most marketers stayed away. They either didn't understand how to join the conversations—without sounding like shills—or they were frightened away by the prospect of associating their brands with questionable content. Avenue A Razorfish 2008 Digital Outlook. THE EXPECTATION ECONOMY.
The INTERNET OF CARING THINGS means connected objects that serve consumers' most important needs: physical and mental wellbeing, safety, security, oversight of loved ones, and more.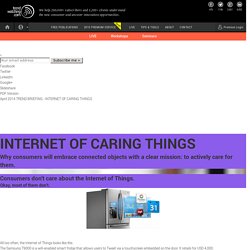 You're probably already familiar with the innovations that have blazed an early CARING trail. The Nest smart thermostat*, NIKE fuelband and Fitbit, for example.
---