OnlineLearning
non violent communication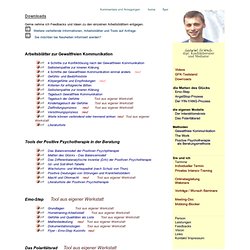 Konfliktberatung - Downloads - Gabriel Fritsch
Downloads Gerne nehme ich Feedbacks und Ideen zu den einzelnen Arbeitsblättern entgegen. Weitere vertiefende Informationen, Arbeitsblätter und Tools auf Anfrage. Sie möchten bei Neuheiten informiert werden? Arbeitsblätter zur Gewaltfreien Kommunikation
Startups, This Is How Design Works – by Wells Riley
www.ostc.de/project.pdf
www.tierunrecht.de/dune/DeMarco,Tom.-.Der.Termin.pdf
Business Model Creativity – Model smart, play tough!
HOME | Engage Strategies
6 Powerful Questions That Will Change Your Life Forever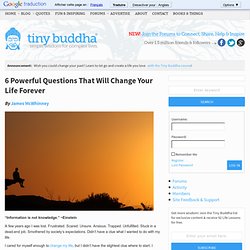 "Information is not knowledge." ~Einstein A few years ago I was lost.
The Lifelong Learning Programme (LLP) was designed to enable people, at any stage of their life, to take part in stimulating learning experiences, as well as developing education and training across Europe. With a budget of nearly €7 billion, the programme, which ran from 2007-2013, funded a range of exchanges, study visits, and networking activities. The activities of LLP continue under the new Erasmus+ programme from 2014-2020.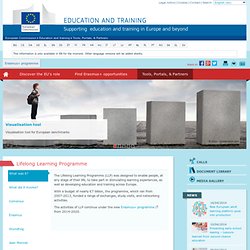 European Commission - Grundtvig actions: Assistantships
Over the past several decades, many environmental and social change efforts have come to reflect the centrality of shopping in our culture, suggesting change can be made—or is even best made—through alterations in our individual consumption patterns. These efforts—buy Fair Trade or organic, use a reusable bag, screw in a CFL lightbulb—are a great place to start, but they are a terrible place to stop, ignoring the real source of our power: coming together as engaged citizens. In The Story of Change, released in July 2012, Annie Leonard argues that it's not bad shoppers who are putting our future at risk; it's bad policies and business practices. If we really want to change the world, we have to move beyond voting with our dollars and come together to demand rules that work.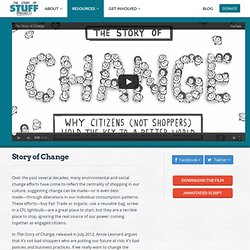 knowledge sharing software
sitesForEducationalVideos