Online Publishing
Get flash to fully experience Pearltrees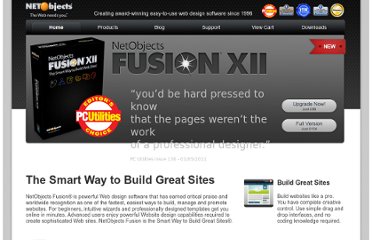 NetObjects Fusion website design software has earned critical praise and worldwide recognition as one of the fastest, easiest ways to build, manage and promote Web sites. For beginners, intuitive wizards and professionally designed templates allow you to build, manage, and update effective Web sites quickly and efficiently. For advanced users, NetObjects Fusion provides not only comprehensive site creation and management capabilities, but also the powerful capabilities required to create sophisticated online applications.
The following is a list of colors . A number of the color swatches below are taken from domain-specific naming schemes such as X11 or HTML4 . RGB values are given for each swatch because such standards are defined in terms of the sRGB color space .
Unsorted [/writers] James Patrick Kelly - Murder Your Darlings - "When time comes to make that final revision, however, you must harden your heart, sharpen the ax and murder your darlings." Greda Vaso - Determining the Readability of a Book - includes formulas for Gunning's Fog Index, Flesch Formula, Powers Sumner Kearl L. Kip Wheeler - Literary Terms and Definitions L. Kip Wheeler - Comp - Lit - Poetry - Links - more Style - Grammar - Errors in English [/writers] American Heritage - Book of English Usage Band-Aid AP Stylebook Paul Brians - Common Errors in English CJ Cherryh - Writerisms and other Sins The Chicago Manual of Style FAQ Gary N.