Economics
Land and Money, the Siamese Twins When there are two separate movements each claiming that they have the solutions to the world's economic problems, we have an intellectual challenge. Rational beings might conclude each group of reformers has a key part of the truth. The two groups I refer to are the monetary reform movement and the Georgist movement.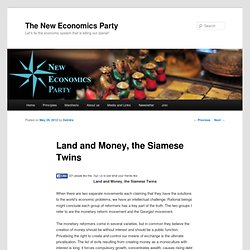 Land and Money, the Siamese Twins | The New Economics Party
The Costs of Capitalism's Crisis: Who Will Pay?
How Banks Create Money
Those lines of dialogue from a classic film noir sum up the state of the two political parties in contemporary America. Both parties are rotten - how could they not be, given the complete infestation of the political system by corporate money on a scale that now requires a presidential candidate to raise upwards of a billion dollars to be competitive in the general election? Both parties are captives to corporate loot.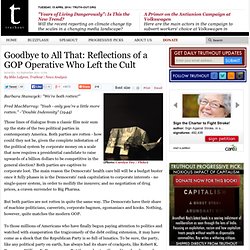 Goodbye to All That: Reflections of a GOP Operative Who Left the Cult | Truthout
One Society » Resources for journalists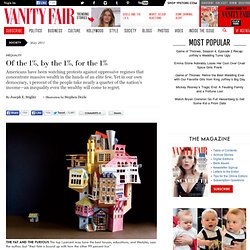 I t's no use pretending that what has obviously happened has not in fact happened.
Free Market Fantasies by Noam Chomsky 1/5 - StumbleUpon
While not an economist in the traditional sense, I am very interested in the study of economics.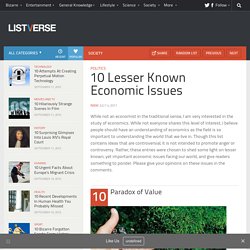 The Ascent of Money - Niall Ferguson (episode1)
In the war of rhetoric that has developed in Washington as both sides blame each other for our economic mess, one argument has been repeated so often that many people now regard it as fact: