Photography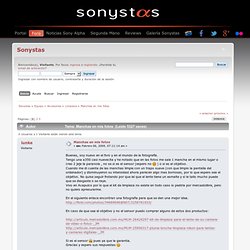 Hola Iunke: secundo totalmente la recomendación de Joan. Aunque sí hay ocasiones en las que se debe quitar el filtro, como son las tomas de fotografías nocturnas con exposiciones largas, en las que se pueden generar reflejos, o en cirucunstancias donde la luz esté justísima, pues siempre quitan un poquito de luz. En tu caso, croe que las manchas no están en el objetivo, sino en el sensor. Pero no te preocupes para nada. Es absolutamente normal que entren motas al sensor, y muy muy fgácil limpiarlas. Como defensor que soy de los objetivos de focal fija, debo decir que las motas de ppolvo al sensor, entran no solo al cambiar objetivos, sino que entran muy a menudo por el "efecto fuelle" de las ruedas de zoom de los objetivos de focal variable.
Manchas en mis fotos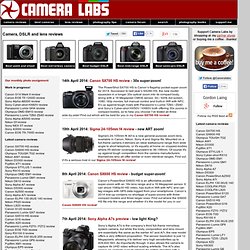 14th January 2014: Olympus OMD EM1 review - complete! The OMD EM1 is the new flagship camera from Olympus. It joins the hugely popular OMD EM5 in the range, but is positioned higher, providing not just an upgrade path for EM5 owners, but also those who use the earlier E5 DSLR.