Travaux Manuels
Extant Medieval Hairnet photos on the Web «
February 20, 2011 at 6:16 pm | Posted in Netting | 9 Comments I have been trying to track down as many extant hairnets from the middle ages as possible, to use in my research of medieval netting. I thought that since I am hopefully not the only person interested in such things that posting a listing of as many of the hairnets as I could find might be helpful to others. Because I am unsure of exactly how the copyright laws work, most of these are just links to where you can actually find the pictures. 1. a hairnet made of silk (1300) that is apparently in the Germanisches National Museum in Nurmberg.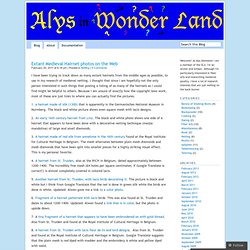 Instructions for reading these files You have to download the latest version of Adobe Reader from Install it (it doesn't install automatically), and then make sure your browser points to the right version. It's a good idea to uninstall previous versions of Adobe Reader so your browser finds the right version.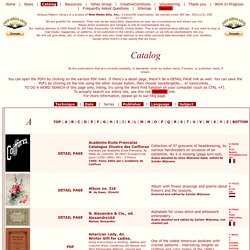 Le blog de Bidouillette
CreationsSpoolknitting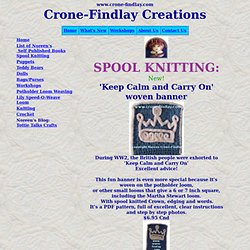 SPOOL KNITTING: New! 'Keep Calm and Carry On' woven banner During WW2, the British people were exhorted to 'Keep Calm and Carry On' Excellent advice!
Needleprint France
How to Build a Coracle The coracle is an ancient boat (often used for fishing) dating back to at least the Roman invasion of Britain Like the currach (or curragh), the coracle is relatively simple in its construction. These small one person vessels are in essence, a large basket made of either a bent lath or round wood frame covered [...]