Breakfast
Banana Blueberry Bread Recipe. We had some bananas that were left over and too ripe to eat, so I went in search of a recipe to use them with.
I wanted to make a bread, but something different than the normal Banana Bread that I make. I found this recipe from Cooking Light and remembered that I had some blueberries in the freezer from this past summer. The recipe calls for grits, but even though I'm southern and love grits, I didn't want to chance a gritty texture in my bread. I swapped that part out for oats and the bread turned out fantastic!
10 Ways to Eat Pizza for Breakfast. I get bored for breakfast.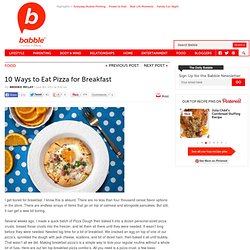 I know this is absurd. There are no less than four thousand cereal flavor options in the store. There are endless arrays of items that go on top of oatmeal and alongside pancakes. Celebrations at Home: Beautiful Brunch Table. Celebrations at Home Inspiration for Stylish Entertaining Beautiful Brunch Table April 25, 2011 by Chris 48 Comments.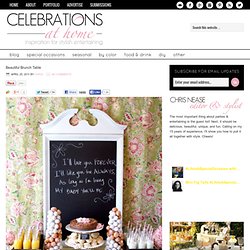 Breakfast pizza. My son's favorite game in the whole world is Let's Play With The Other Baby!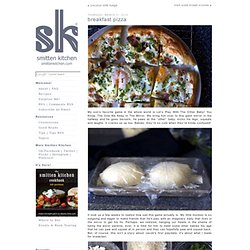 You Know, The One We Keep In The Mirror. We bring him over to this giant mirror in the hallway and he goes berserk, he paws at the "other" baby, kicks his legs, squeals and laughs. It cracks us up too. Babies: they're so cute when they're kinda confused! It took us a few weeks to realize how sad this game actually is.
---