Home
www.rightathome.com/Cleaning/Articles/Documents/bath.pdf
There are two basic methods to test for how done your meat is while you are cooking it – use a meat thermometer, or press on the meat with your finger tips. The problem with the meat thermometer approach is that when you poke a hole into the meat with a thermometer, it can let juices escape, juices that you would rather have stay in the meat. For this reason, most experienced cooks rely on a "finger test" method, especially on steaks (whole roasts are better tested with a thermometer).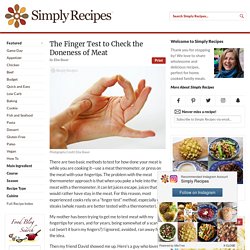 Creative Homemaking...Dedicated to all of Your Homemaking Needs
Microsoft Checklist Index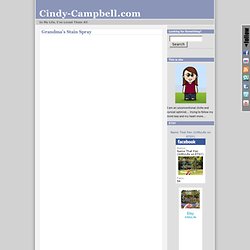 Grandma's stain spray is so simple to make. And saved my favorite shirt. Okay. One of my favorite shirts.
Homemade Febreze-Go Green by staying Cheap!
I've seen a couple of different recipes for making Homemade Febreze on the internet, and while I will be sharing all of those with you, I will only be demonstrating how to make the simplest one. Since simple=Fewer ingredients=cheaper=Greener! Here are the varying recipes of Homemade Febreze that I have found, though for this instructable I will be showing how to make Recipe #5. Recipe #1------------------------------ Courtesy of TipNut.com * 1 cup fabric softener 1 cup white vinegar 2 cups water Recipe #2------------------------------ Courtesy of TipNut.com * 2 cups water 1 cup fabric softener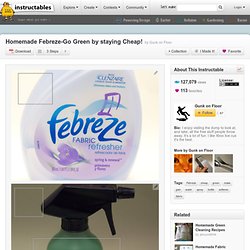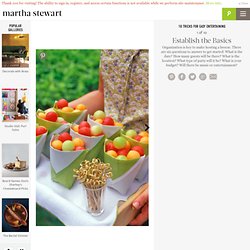 10 Tricks for Easy Entertaining - Martha Stewart Entertaining 101
With festive outdoor lighting, parties can last long after the sun has set. Outdoor lighting can be both functional and festive: Whether, you're highlighting a focal point in the garden, defining a pathway, or setting a table with votives, lights will help you navigate the darkness and create a little romance outside. One week before your party, plan the table decorations and hang any festive details like flags or garlands. A few days before the event, buy the menu ingredients, alcoholic and nonalcoholic drinks, and extra charcoal for the grill. To make the event less hectic, consider preparing salads and desserts on the day before the party.
By: Vered DeLeeuw A well-stocked pantry can save you from what happened to me yesterday. It was 6pm, we had just arrived from the kids' gymnastics class, and I had absolutely no idea what to make for dinner. Eventually I decided to make a quick pasta dish – spaghetti with olive oil and oregano. But alas, there was no pasta in the house and only a tiny bit of olive oil left.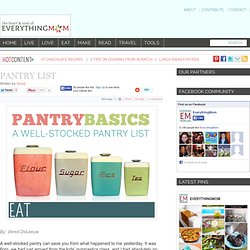 Pantry List | organizing
EverythingMom: Pregnancy Week by Week | Ovulation Calendar | Meal Plans | Moms Forum | Mom Blog
I would imagine from your post that you grew up in home of confessing Christian, but one who did not actually live their lives as followers of Christ. Miller (1998) calls these types split personality Christians in which they attend church but do not live any other part of their life as a Christian. It is a particular worldview that he also calls evangelical gnosticism.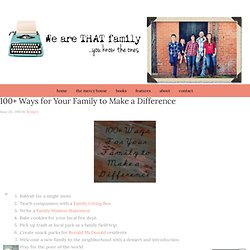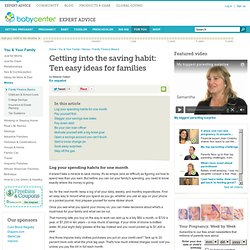 by Melanie Haiken Last updated: July 2011 En español Log your spending habits for one month It doesn't take a miracle to save money. It's as simple (and as difficult) as figuring out how to spend less than you earn. But before you can cut your family's spending, you need to know exactly where the money is going. So, for the next month, keep a log of all your daily, weekly, and monthly expenditures.
Getting into the saving habit: Ten easy ideas for families
Recipes Archives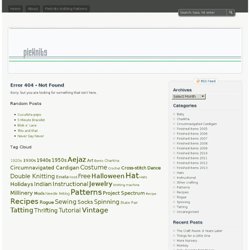 pieKnits Serving up fresh desigsn Error 404 - Not Found Sorry, but you are looking for something that isn't here. Random Posts Tag Cloud
Housewarming Bucket - Martha Stewart Entertaining
Cleaning - Best Home Organization Tips at WomansDay.com
Unless you've got a nanny, a housekeeper, a chauffeur, and a chef, it's hard to manage a home and family–and still keep a smile on your face. But, it's worth trying. Because nobody wants a crabby mom.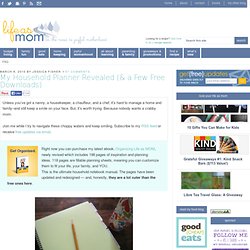 Household Planner Revealed (& a Few Free Downloads)